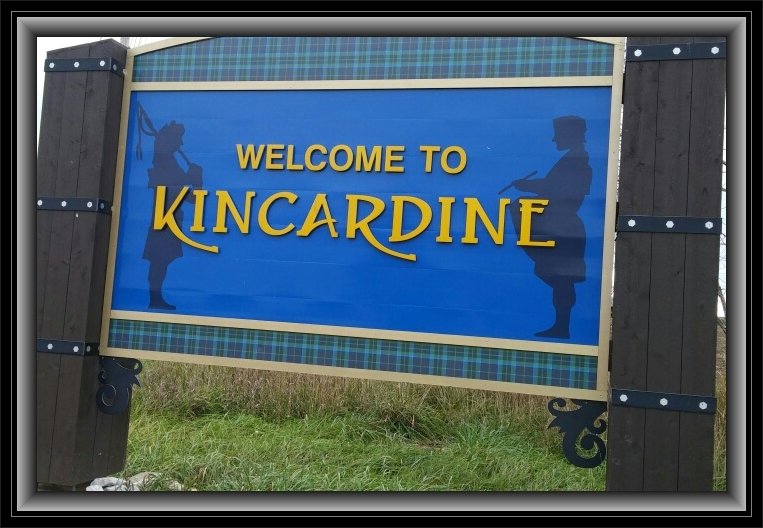 In October of 2016, I had an opportunity to interview John Fowler who is the CEO of Supreme Pharmaceuticals Incorporated.
Supreme is a publically traded company (OTC PINK:SPRWF)(CSE:SL) and owns 7 ACRES, a hybrid greenhouse, that boast 342,000 sq/ft of medical cannabis growing space.
7 ACRES is located on a 16 acre parcel of land just outside of the small town of Kincardine, Ontario Canada.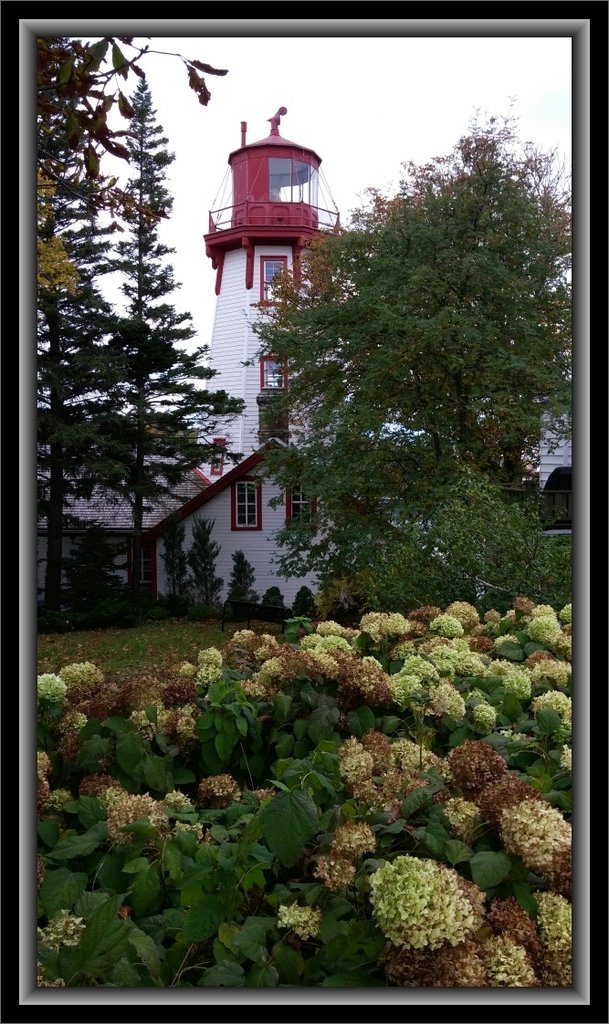 (The Kincardine Lighthouse)
It's close to the eastern shores of Lake Huron and is part of the Bruce Energy centre which is a collection of industrial enterprises including wind power generation.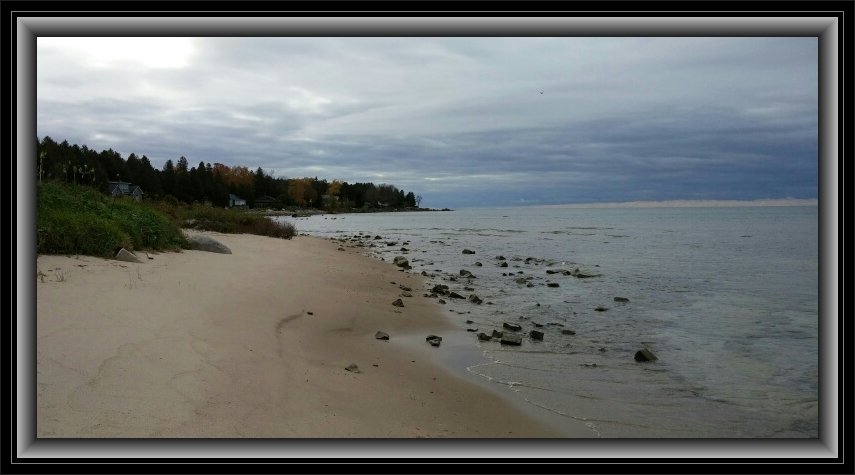 (The eastern shore of Lake Huron, at Inverhuron Beach, is a stone's throw away from 7 ACRES' facility.)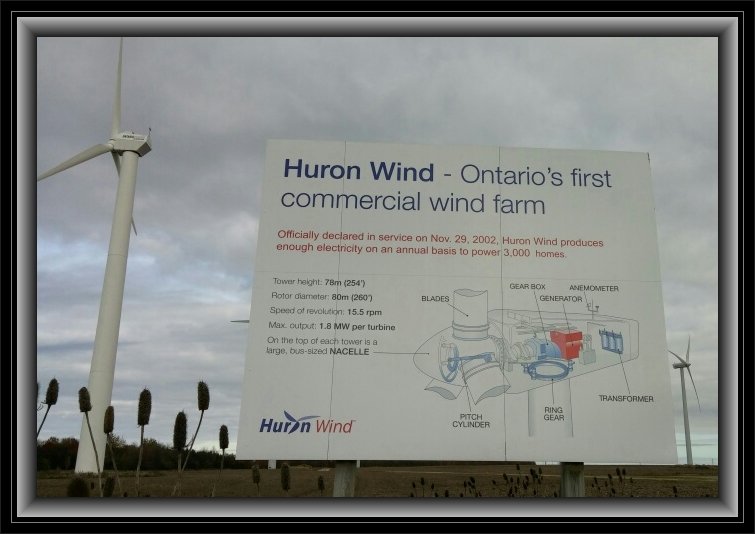 (Across the street from7 ACRES is Ontario's first commercial wind farm, known as Huron Wind.)
The existing greenhouse was built in the 1970's and grew hydroponic tomatoes and peppers.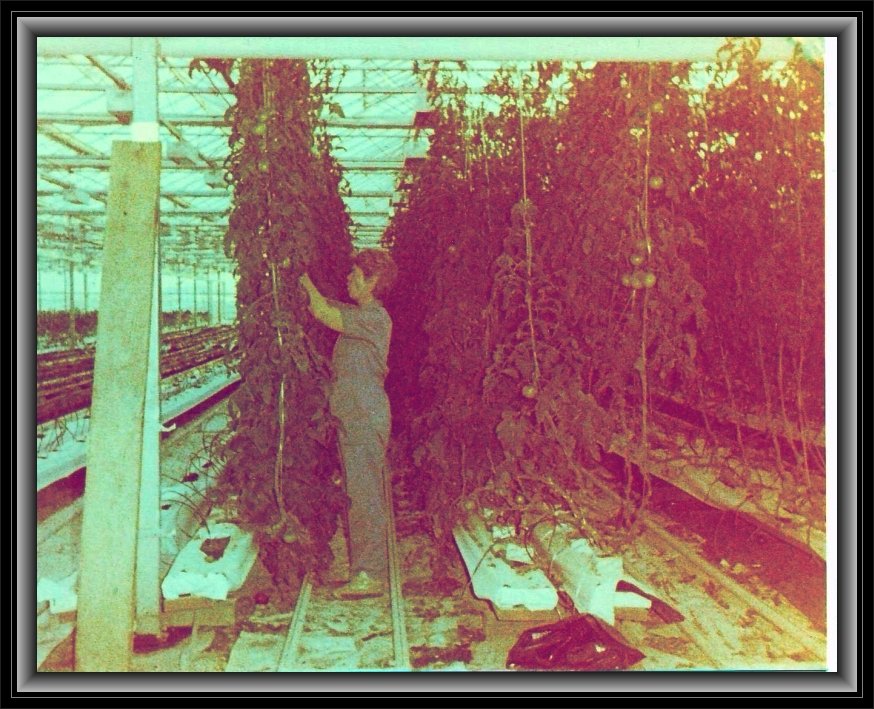 (This is a picture inside the original greenhouse in 1987. Marilyn Ryan is tending to hydroponically grown tomato plants.)
After sitting vacant for many years, Supreme undertook the process of refurbishing the facility in 2013. They are one of Canada's largest medical marijuana growing facilities and the only hybrid greenhouse of its kind and size in the world.
The full production approval process has been a long-time coming due to Health Canada's onerous and heavily inspection process.
In the spring of this year, after almost 3 years of meeting bureaucratic standards and policies, very similar in requirements to what a pharmaceutical manufacturing laboratory is held to, 7 ACRES was given the approval to put cannabis seeds into soil for the first time.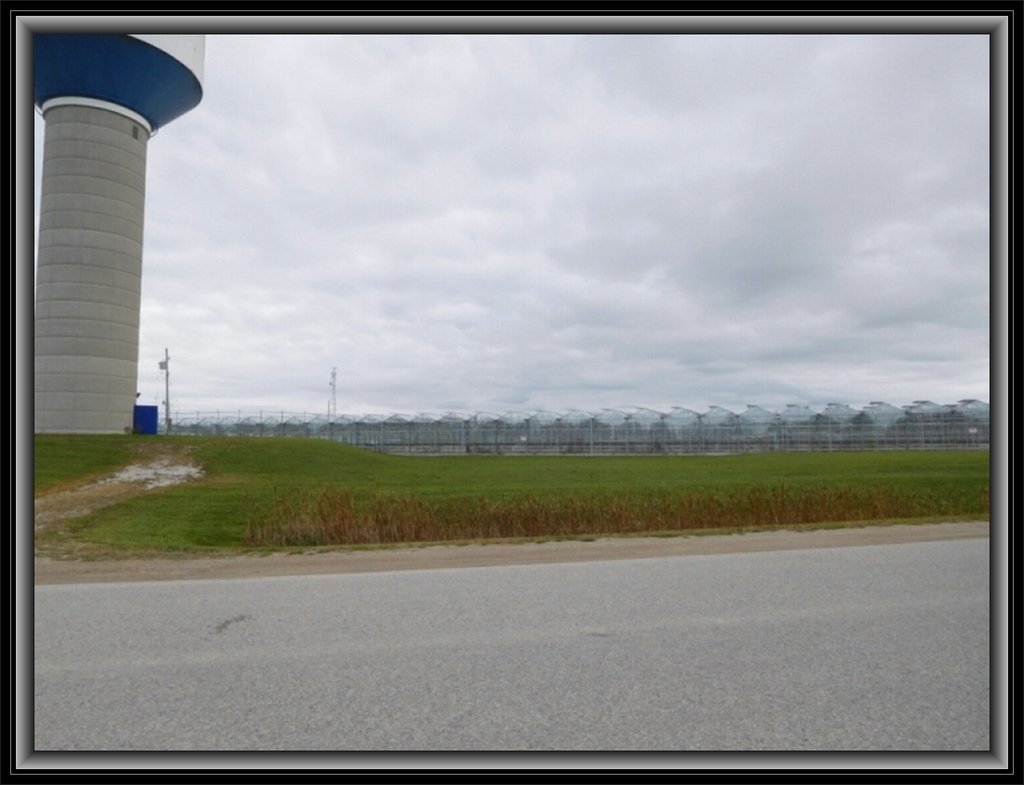 (This is 7 ACRES hybrid Greenhouse. The Greenhouse's overall foot-print literally takes up 7 ACRES of land and gives concrete definition to its name. It's also heavily fortified by fencing and surveillance, which is something you would expect considering that 7 ACRES is being treated like a pharmaceutical manufacturing facility, by the Canada government.)
7 ACRES' first crop is currently being tested for safety, efficacy and medical quality. When it meets Canadian government standards, 7 ACRES will be given more access to grow legally sanctioned cannabis crops for re-sale within the country. They are set to become one of Canada's projected 50 approved licensed cannabis producers. Currently there are 34 facilities operating with full government approval.
7 ACRES employs approximately 20 full time employees. However, on Wednesday, Dec. 7th, 2016, the company announced that it was able to secure an additional $55 million dollars to continue the development of their current operations, on site. This will eventually translate into the creation of 200 full-time jobs, for qualified individuals, on their successful completion of phase four of their business development model.
This is a picture of 7 ACRES' core staff.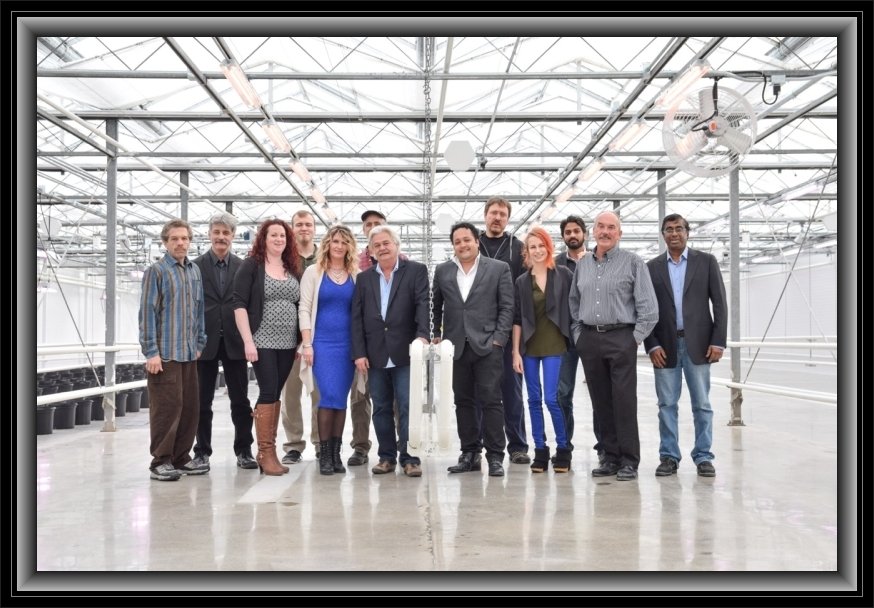 ( John Fowler, 7 ACRES' CEO, is centred in the picture to the right and is the gentleman in a suit-jacket with dark hair. The only structure that is remaining from the original greenhouse is some of the glass roof. Everything else is brand new. (Photo credit: 7 ACRES.)
He was gracious enough to provide some of the internal photographs inside the greenhouse and answer my very specific questions related to their growing practices.
7 ACRES are growing using coco coir, which provides the benefits of a hydroponic system but is more sustainable and user friendly.
In terms of water filtration, they are using multiple systems including media filters, UV and in limited cases, reverse osmosis.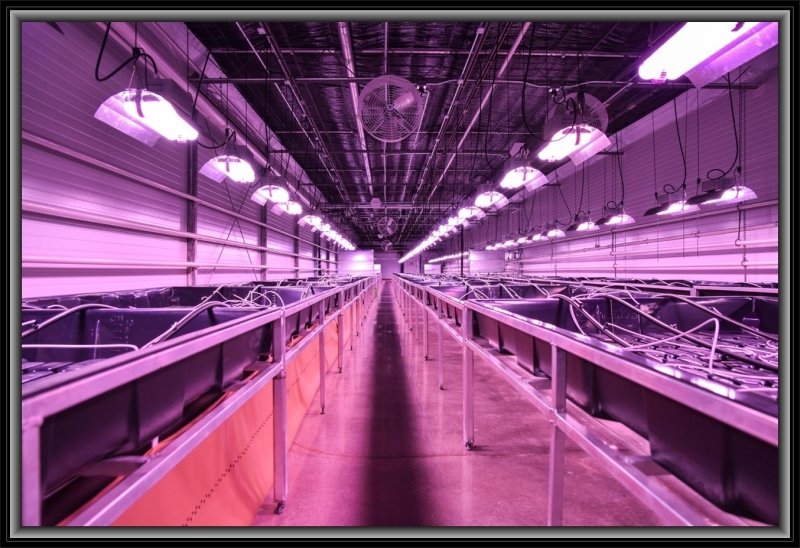 (Photo credit: 7 ACRES.)
The air filtration system that they are using is a combination of Hepa filters, Ultra Violet and inside the growing rooms, the air is ozonated, as well.
In addition to sun-light, the lighting system includes 1000 watt, DE HPS fixtures.
7- Acres' preferred nutrient brand is "Remo Brand nutrients. This is "veganic", meaning it is plant-based organic-based food. It's not certified organic but it's basically organic without the designation of being certified as organic.
In order to influence the flavour profiles of their plants, 7 ACRES is employing the use of great genetics and tender loving care throughout the entire growing cycle. Upon harvest, they are focusing on keeping their high quality processing procedures strong when it comes to properly drying and curing the harvested material. This includes a slow, whole plant drying and dry trimming process. 7 ACRES feel that this gives them an "artisan" quality finished product, even though they are producing on a commercial scale.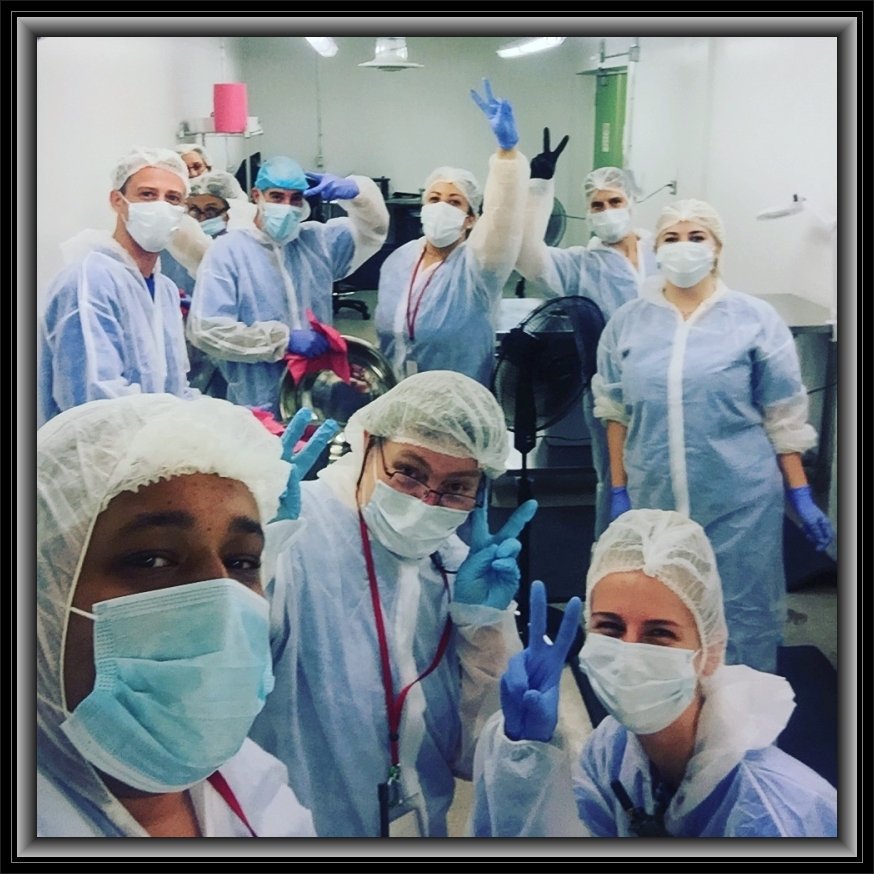 (Photo credit: 7 ACRES.)
At this point in time, 7 ACRES is still only growing in 3,000 square feet, as mandated by the government approval process. Due to the government, they haven't been able to recognize their full economies of scale, yet.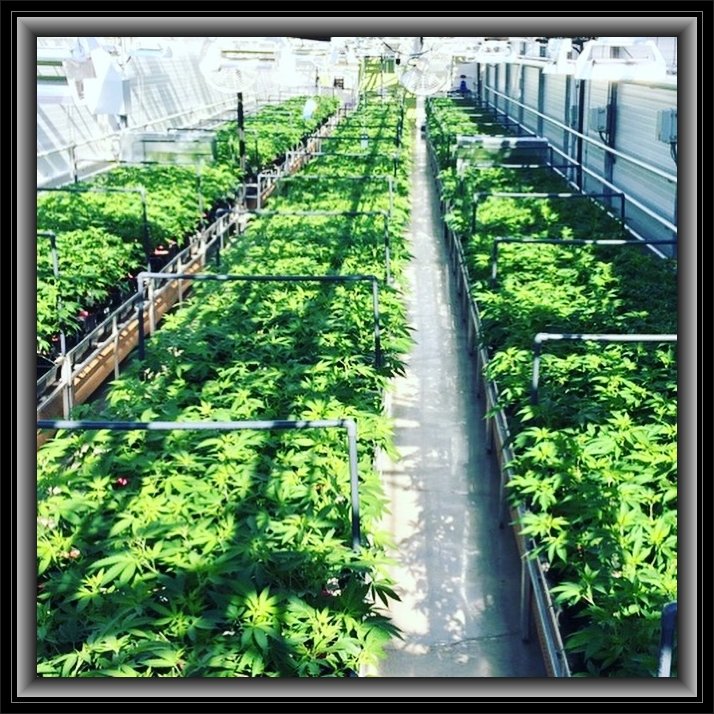 (Photo credit: 7 ACRES.)
Over the next 2 years, as approvals are granted by Health Canada, they plan to scale up in their production from 100 KG per month to 4,000+KG per month. When this occurs they will realize and achieve their true economies of scale. Exactly what their hybrid model has been designed to achieve.
Raw data is still being collected. Their operating decisions are not all price driven.
The 7 ACRES team believes they can offer unique product quality using both their controlled indoor growing practices and natural sunlight together.
So far, 7 ACRES has been able to achieve indoor quality in terms of look, smell and feel and they are expecting strong analytical results once testing of their first harvest has been completed.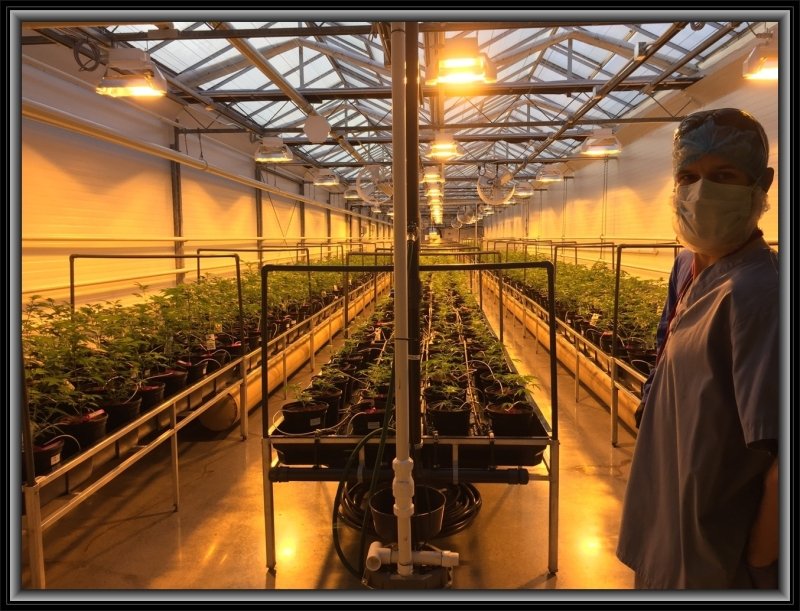 (Photo credit: 7 ACRES.)
Their first harvest has produced more than what 7 ACRES originally predicted it would in their strategic business plan. Originally, they predicted that they would be able to achieve a 30 gram production from each plant. According to Mr. Fowler, they have already been able to exceed that.
7 ACRES is currently still waiting on analytical results which will focus on measuring the strain profiles of the plant material that they have produced but they feel confident that the outcome of the results they have achieved will be impressive based on their own internal evaluation.
From 7 ACRES' vantage point, they see the international cannabis production industry headed towards global commercialization of cannabis in the not too distant future. As a result, the race is on to finish building out the entire 342,000 sq. ft. facility. This is approximately the size of 6 football fields as a frame of reference.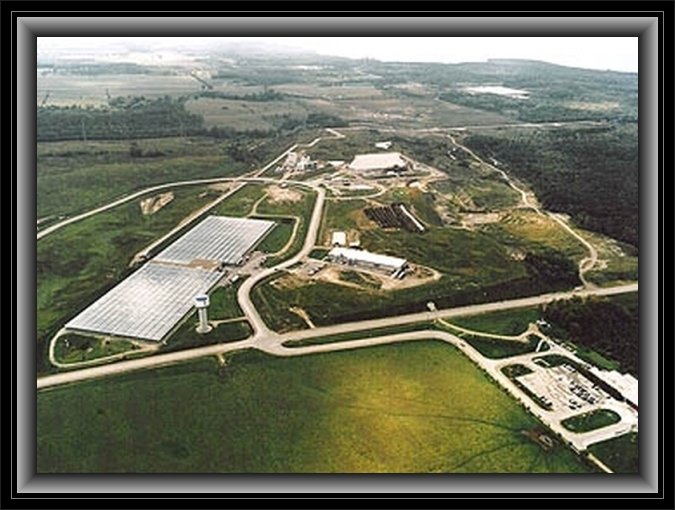 (Photo credit: 7 ACRES.)
The 7 ACRES team expects to have their facility fully completed within the next two to three years. Currently, 7 ACRES is planning to keep separate growing rooms dedicated to the recreational cannabis market and separate growing rooms dedicated to the medical cannabis market. To them, it's the same plant but they are preparing this way in order to accommodate any new laws that may be introduced in the future as Canada moves into full cannabis legalization in 2017.
They are also positioning themselves to be able to offer growing room rentals and custom growing contracts to meet the Canadian legal requirements related to personal growing. Currently, all medical marijuana license holders are permitted to grow 5 plants inside for every gram of cannabis prescribed to them by a medical doctor. Any medical marijuana license holders who wish to grow can either grow for themselves or designate a grower on their behalf. The license holders must submit an 18-page application to grow and register as a personal grower with the government, if they wish to exercise their right to do so.
Strategically, 7 ACRES primary business model has positioned them in the Canadian cannabis industry as a "co-packer" of cannabis. This means that they intend to supply other Licensed Cannabis Producers with finished plant material that can then be sold to the "end consumer".
7 ACRES are not positioning themselves to deal directly with the intended end consumer of their product. If a consumer wishes to know if 7 ACRES have produced the plant material they are interested in purchasing, this information will be clearly listed and found on the packaging label. This will ensure that all consumers will be able to make an informed decision about the cannabis they are purchasing.
Look for 7 ACRES to emerge as one of Canada's biggest cannabis producers and be a major industry leader with publicly traded stock. They have set their sights high, in more ways than one.