No kidding.  To make these, you will have to roll them, but unlike the agony of rolling your ankle while vacuuming or the frustration that can be felt when you are trying to roll a perfect blunt, this activity is relatively painless and the end result is simply delicious.
I often think that real culinary skill is demonstrated when someone can take a handful of uncomplicated ingredients and transform them into a gastronomical delight that engages most of your senses at once.
I admire this ability in others, and when I see what they have been able to create with common food items which most of us regularly stock in our  own kitchen inventories, I am inspired and it encourages me. It actually motivates me to try my own hand at creating something out of what seems like next to nothing. Then, transforming those simple ingredients or little "next to nothings" into something really special.
These cinnamon rolls are something really special in their finished form.
They are grain-free, Vegan, and almost raw. (Plus, they can easily be medicated with cannabis.)
That's right. "Almost raw" translates into not baked in an oven at high temperatures, but not fully raw either because some of the ingredients have come into contact with temperatures over 118 degrees F.
Maple syrup is one such ingredient, for example. This natural sugar is produced from the sap of a maple tree, which can only be collected in the Spring and then, is boiled for several days over high heat until most of the water is evaporated out of it.  The end result is the production of a very small amount of exceptionally sweet, syrup.
To make these little gems you will need the following ingredients: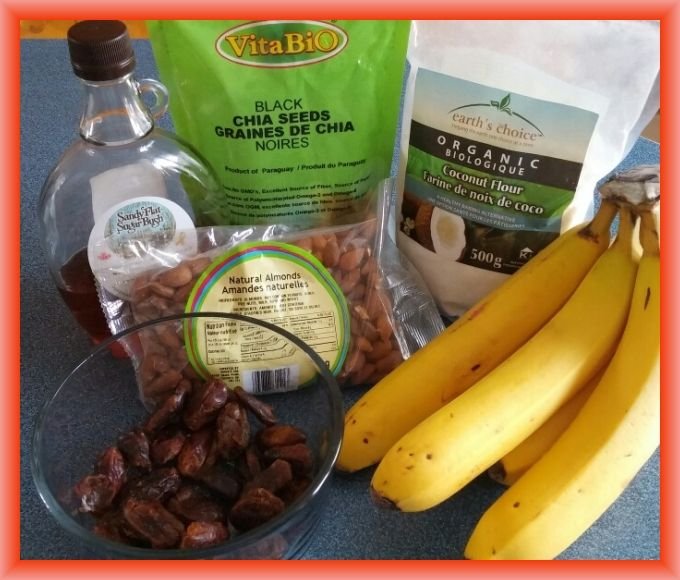 For the dough:
1 cup of finely ground almonds;
5 bananas ripened to a medium level (not too hard and not to soft);
1/3 cup of coconut flour;
4 tbsp of chia seeds;
2 tbsp of coconut oil;
1/2 tsp of vanilla bean paste or 1 tsp of vanilla extract;
and 1/2 tsp of ground cinnamon.
For the centre filling:
24 Sayer pitted dates (soaked for 20 minutes in hot water);
2/3 of a cup of coconut oil;
1/8 cup of medium chain triglyceride coconut oil infused with the cannabis strain of your choice. *See note.
1/2 cup of pure creamed coconut;
1/4 cup of full fat unsweetened coconut milk;
2 tbsp of maple syrup;
and 1 tsp of ground cinnamon.
You'll notice that I have kept the medicated amount of coconut oil on the lower side. This recipe produces 12 cinnamon rolls and with this amount of medicated oil, you can expect that each roll will contain approximately 10 mg of THC if you've used a cannabis strain in the 2o% THC range. I consider this to be a comfortable starting dose for most people.
With that said, it is advisable for "first timers" to start with a small piece, and wait 2 hours before they consume another portion. Start with only 1/3 of a roll. On average, it does take about 2 hours for someone to feel the effects of a medicated edible and it is better to err on the side of caution, then be "uncomfortable" because you've inadvertently over medicated yourself by eating too big a portion at once or another portion too soon, after your initial portion.
If you are a "chronic eater", meaning that you regularly eat cannabis, then you can use up to 1/3 cup of medicated infused coconut oil and lower the amount of the regular non-medicated coconut oil by the same amount. This recipe can tolerate this kind of adjustment just fine and will still maintain its structural integrity.
For the topping on the centre filling:
1/4 cup of roughly ground almonds (keep it chunky).
and 1/4 cup of Sultana raisins.
For the frosting:
1/2 cup of cashews (soaked for 4 hours, rinsed and drained);
1/2 cup of medium shred desiccated coconut;
2 tbsp of maple syrup;
1.5 tsp of lemon juice;
1/2 tsp of vanilla bean paste or 1 tsp of vanilla extract.
and a pinch of ground cinnamon to dust the tops of the finished and frosted rolls.
The tools required are:
a food processor;
a spatula;
a selection of measuring cups and spoons;
and a food dehydrator with non-stick drying mats.
Directions:
Grind the almonds in a food processor.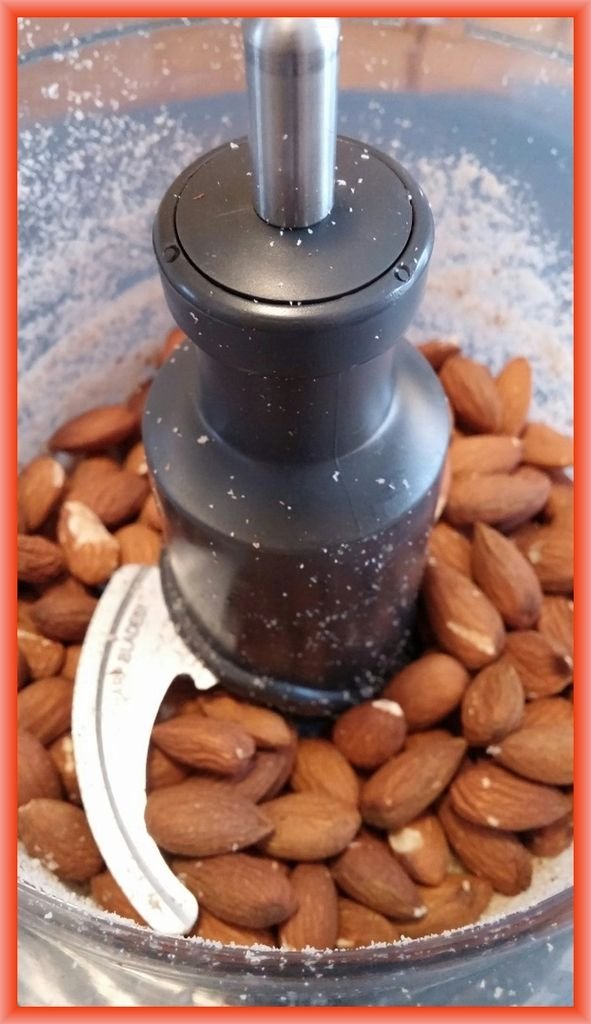 This is the level of crumb that you want to achieve: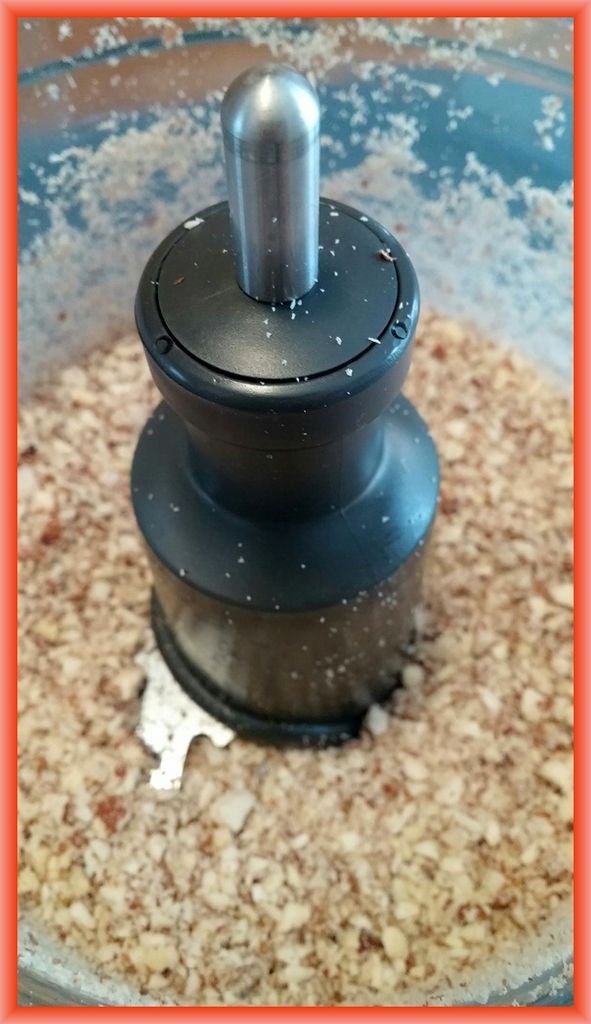 Clean the food processor out and add 5 bananas to the bowl.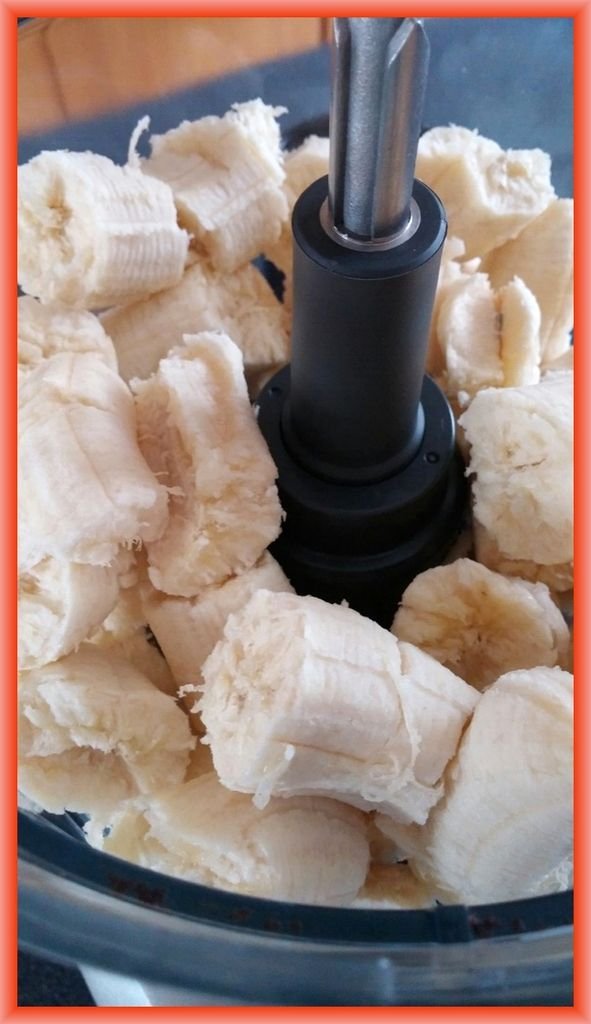 Add 2 tbsp of coconut oil and blend well.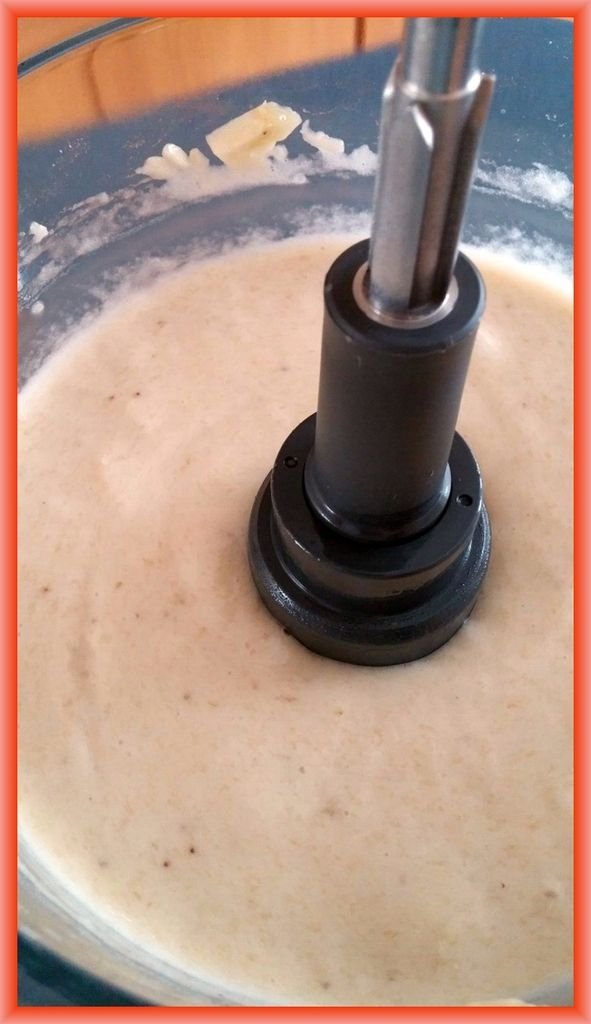 Add the ground almonds, coconut flour, chia seeds, vanilla bean paste and cinnamon and blend again.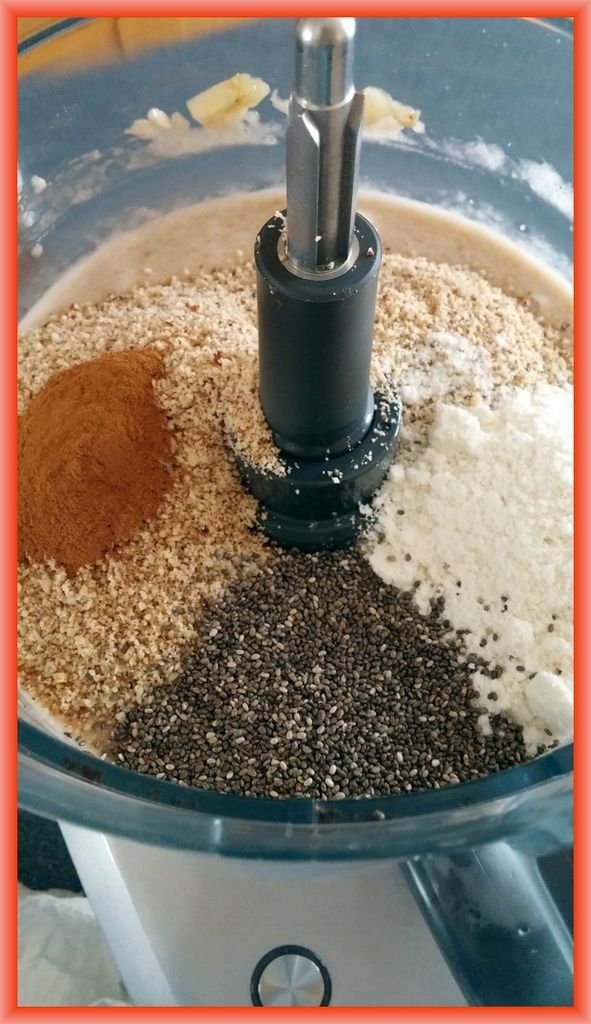 Pour the dough mixture into the centre of a lined, non-stick, food dehydrator tray.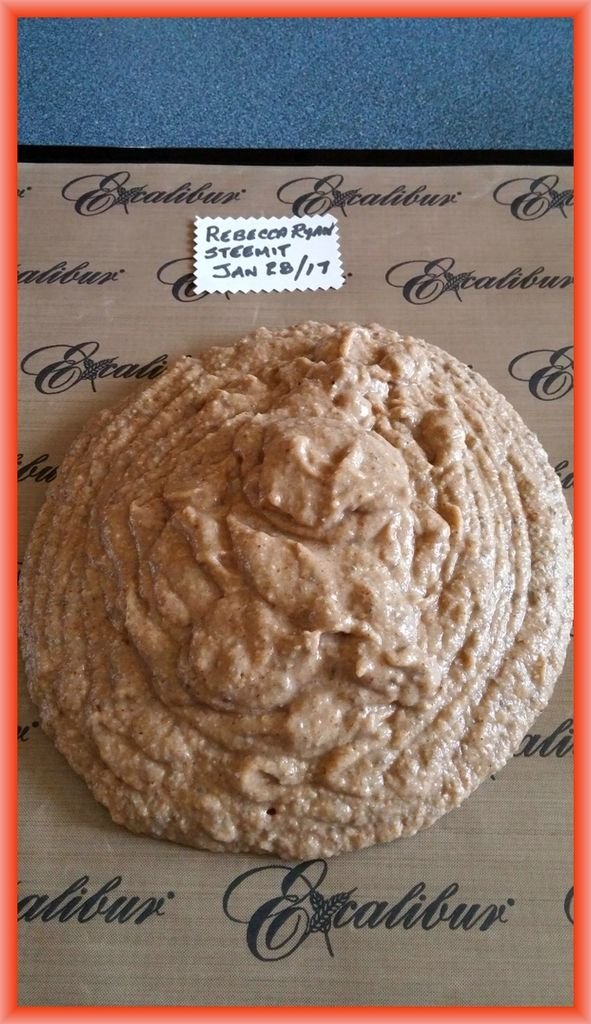 Spread the mixture into a 1/4 inch thick square, using a spatula.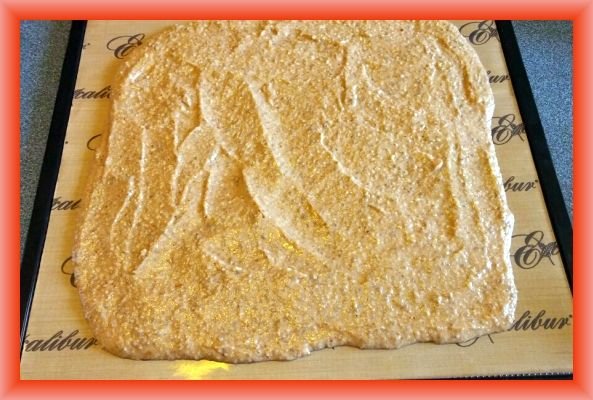 Dehydrate this mixture for 4 hours at 118 degrees F.
After 4 hours, take it out of the dehydrator. Using another lined, non-stick sheet and tray, flip the square over so that the bottom can now be exposed to air and continue drying for another 2 hours.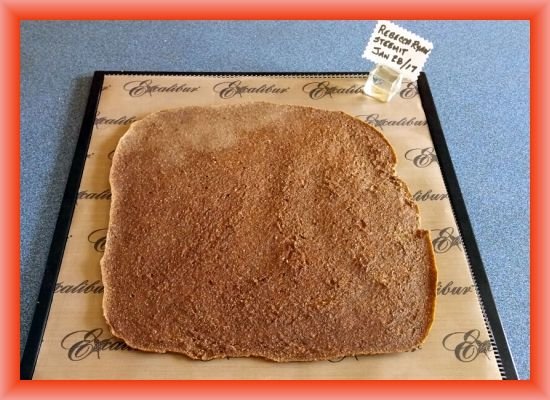 Notice that the edges are now dry and starting to lift a little off of the drying mat, but the majority of the bottom is still wet. It will require 2 more hours of trying time so that it won't fall apart.
Soak the dates for 20 minutes in hot water to soften them.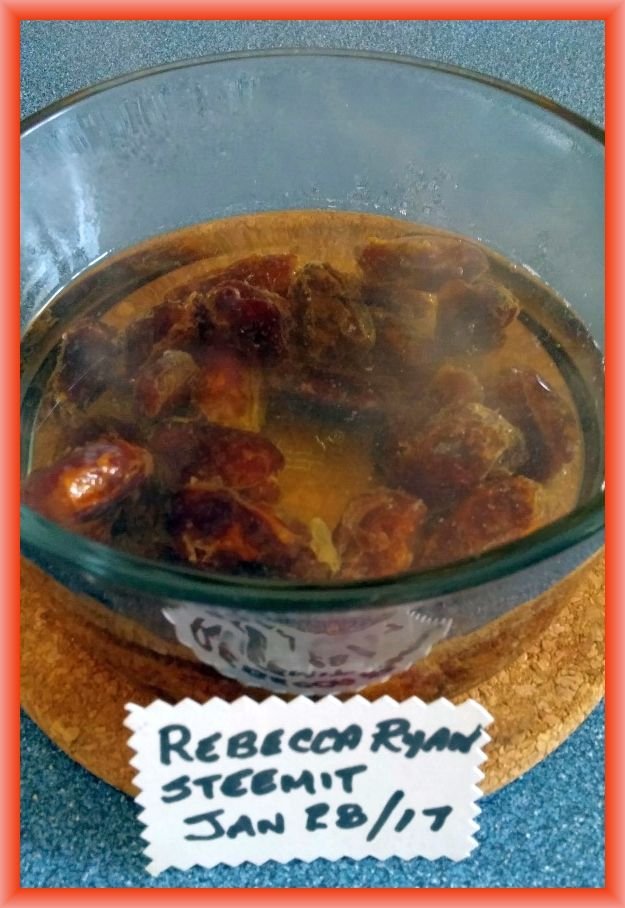 Add them to the food processor along with the coconut oil, cannabis infused coconut oil (if you want to medicate them), creamed coconut, full fat coconut milk, maple syrup and cinnamon.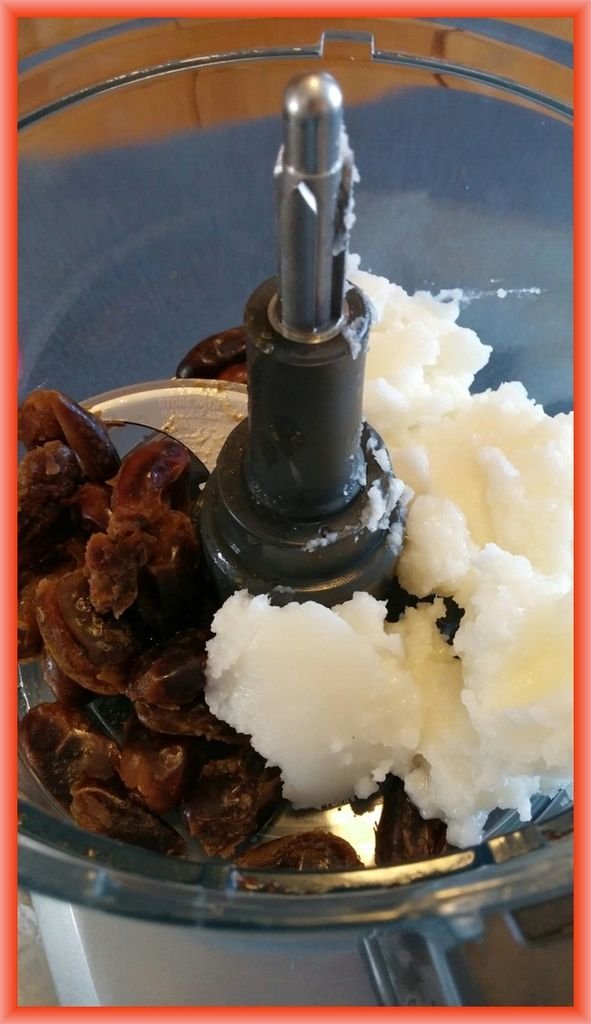 Blend well. It will become the consistency of creamy caramel and it will taste like it too. (Dates remember?)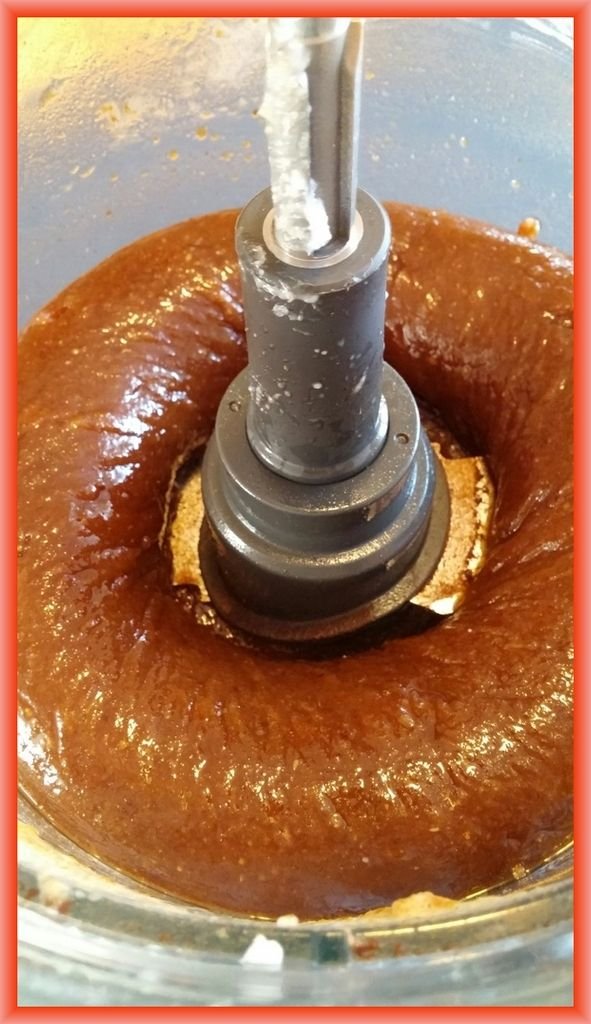 Just transfer this date mixture from the food processor and put it into another bowl. Leave it at room temperature, until the dough has finished dehydrating. If you put it in the refrigerator, it will harden and you'll have to heat it up before you'll be able to spread it.
Remove the dough from the dehydrator and spread the date caramel layer evenly on top of the dried dough square with a spatula.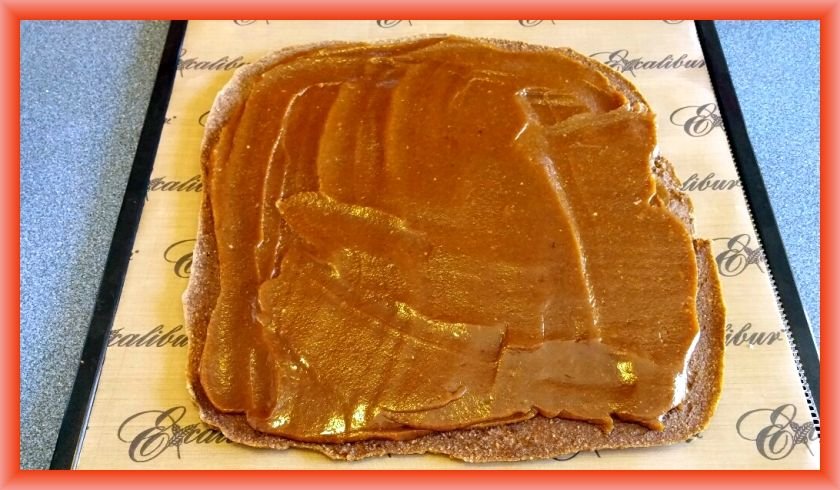 Add a 1/4 cup of roughly chopped almonds to the top of the caramel layer.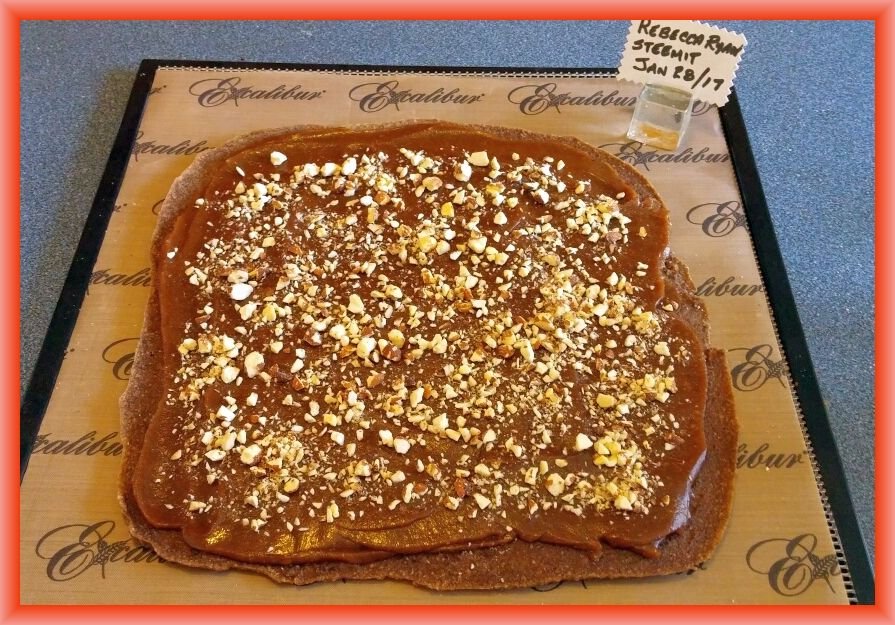 Add a 1/4 cup of Sultana raisin to the top of the caramel and nut layer.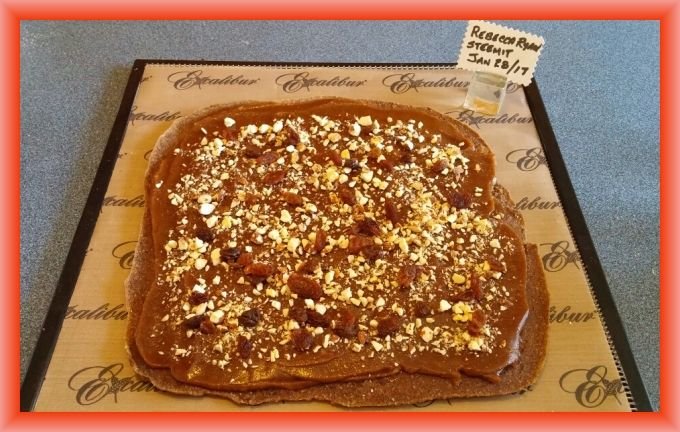 Soak the cashews for 4 hours. Then, drain and rinse them well.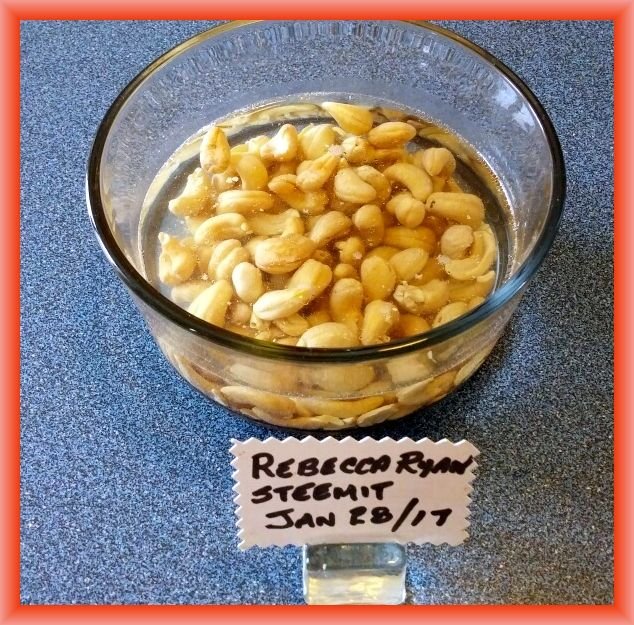 Add the cashews, medium shred desiccated coconut, lemon juice, vanilla bean paste, and maple syrup to the food processor.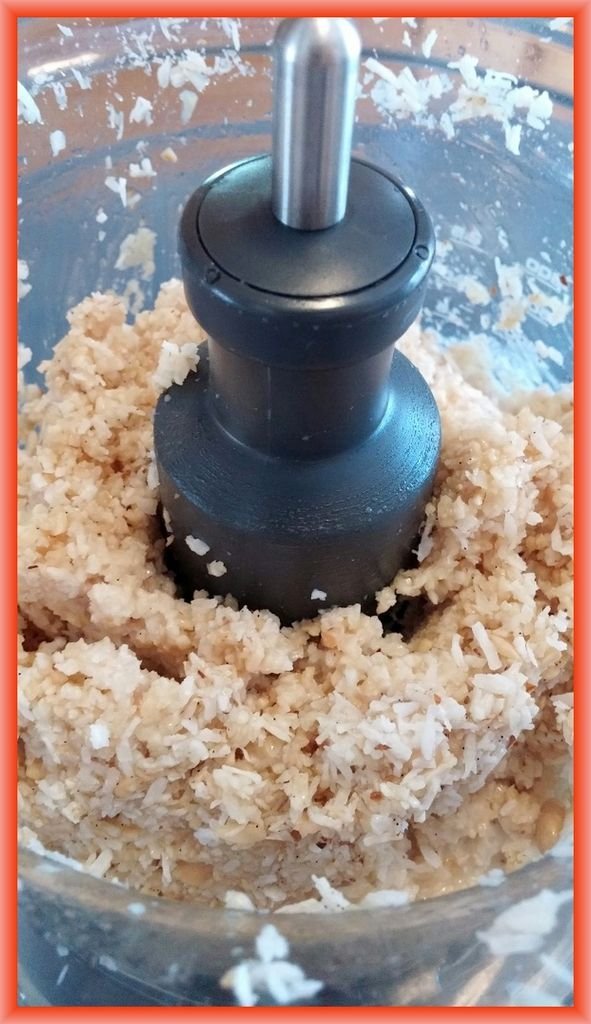 Roll the loaded dough in one continuous movement to create a very large cylinder. (This is where your rolling skills will come in really handy. 🙂 )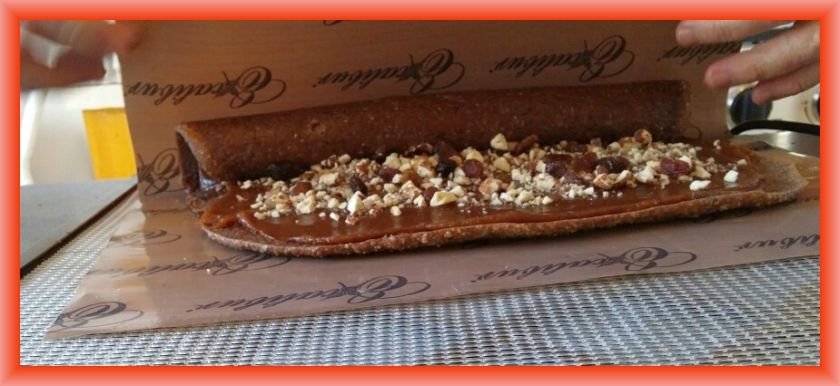 Rolling…

Rolling…
Rolling.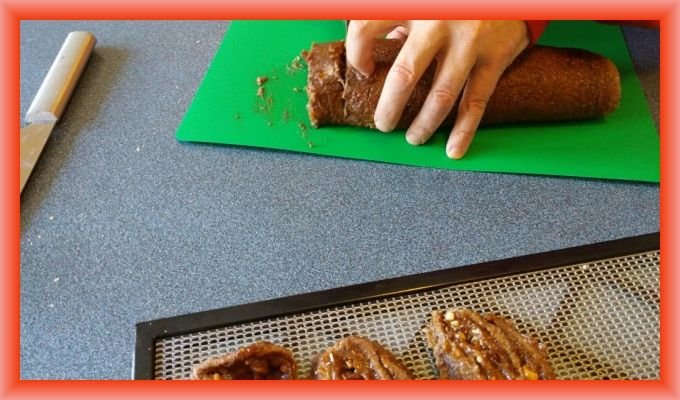 Cut into 12 equally sized pieces and put on an un-lined dehydrator tray.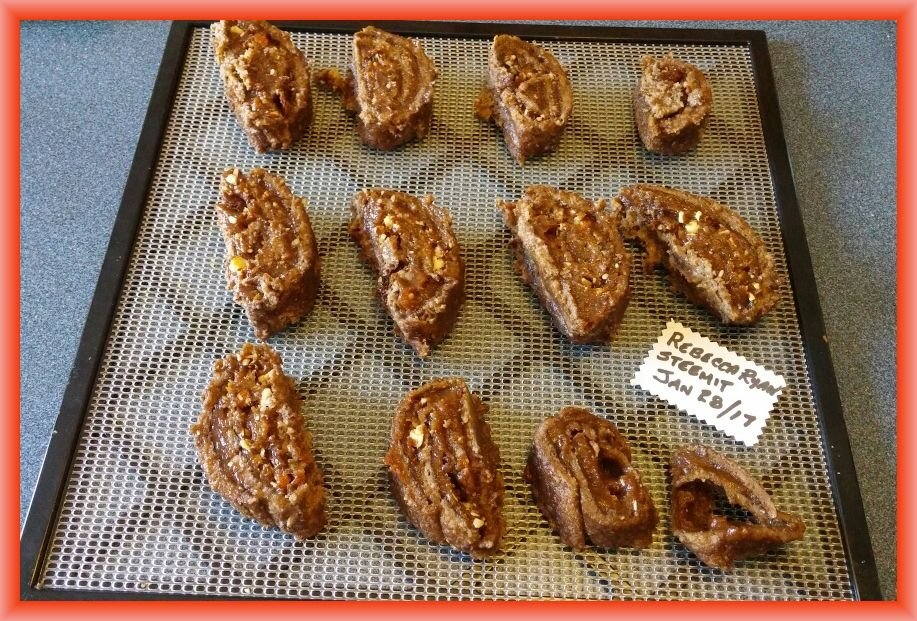 Decorate the top with more roughly chopped almonds and dehydrate for another 3 hours.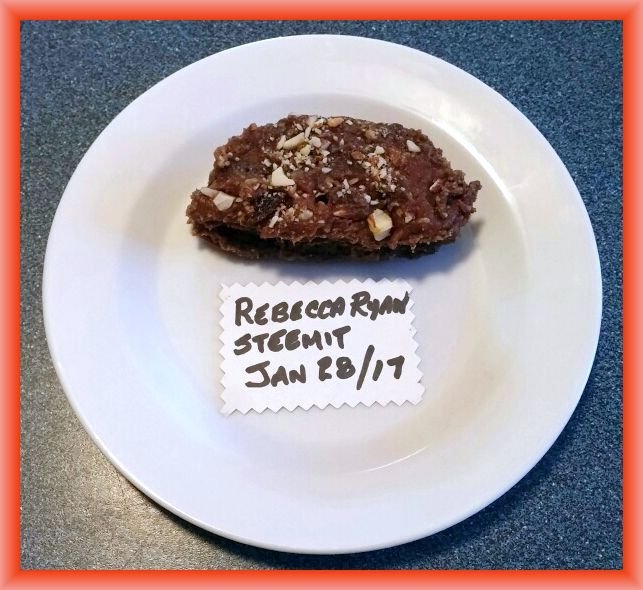 The cinnamon rolls are thick and sturdy enough to stand up-right on their edge after 9 hours of total dehydrating time.
Spread the cashew frosting to the top and dust with ground cinnamon.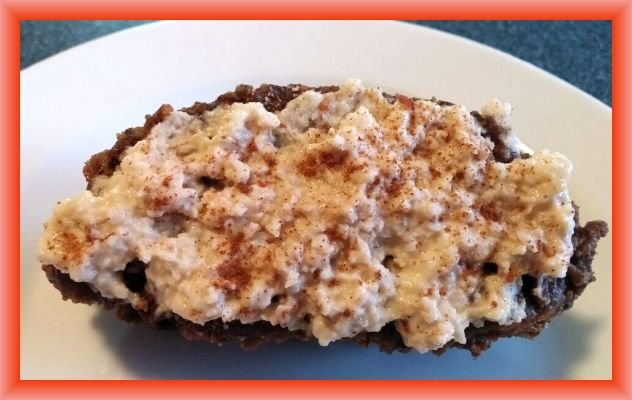 Even the cashew frosting is thick enough to pass the "standing on edge" test.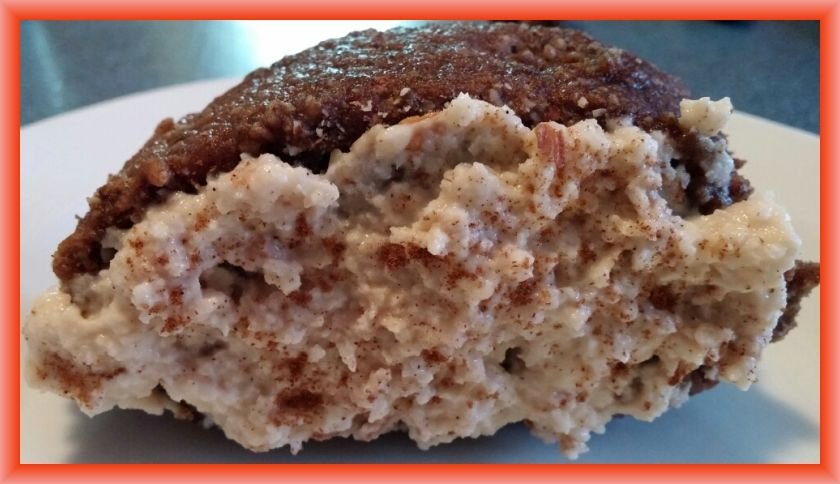 Medicated or not, this cinnamon roll is made with simple whole food, plant-based ingredients.
(5 bananas, 24 dates and coconut in its different forms.)
If you can roll a fatty, you can make and roll one of these.