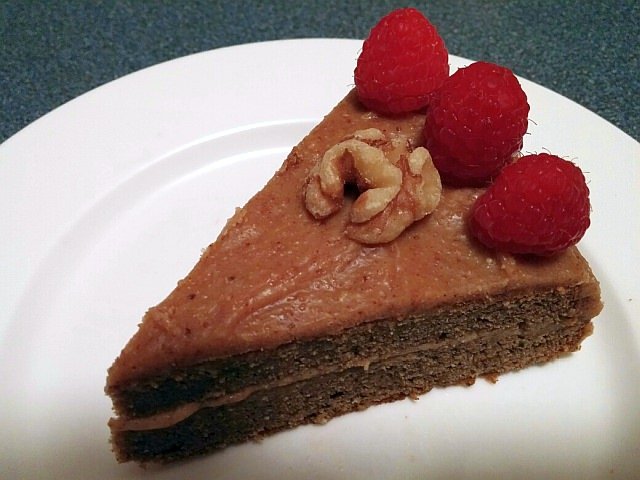 Cannabidiol or CBD is a non-pyschoactive cannabinoid. That means, when it's ingested it won't create a head high or body sedation like THC will.
CBD does, however, bring a lot of other useful benefits to the table.
It's great for controlling both pain and inflammation anytime you want to have complete cognitive control.
Many people who suffer from inflammatory diseases and chronic pain choose to use a cannabis strain that's high in CBD during the day and then they switch to a high THC strain at night. THC along with CBN provide longer restorative sleep. This quality and quantity of sleep is essential for the endurance level of anyone living with disease or pain.
This Banana cake contains 2 ounces (60 grams) of cannabis pulp. It's from a strain of cannabis called Treasure Island. The pulp is the plant material that is left over after it's been used to infuse a butter or an oil.
Treasure Island contains 17% CBD
That makes this a perfect "ANYTIME I have pain (but still need to function and speak in non-interrupted sentences because I remembered all the words) cake.
I eat it for breakfast.
To make it, you'll need:
Dry  Ingredients
2/3 cup of sorghum flour
1/3 cup of coconut flour
1/2 tsp of baking powder
1/4 tsp of baking soda (set aside in a small glass dish)
1/4 tsp of xantham gum
1/2 tsp of pink Himalayan salt
1 tsp of ground cinnamon
1/4 tsp of ground nutmeg
1/8 tsp of cardamon
Directions:
In a food processor blend all the dry ingredients together except the baking soda. (Keep it set-aside. Empty the processor bowl and set the dry ingredient blend aside as well.)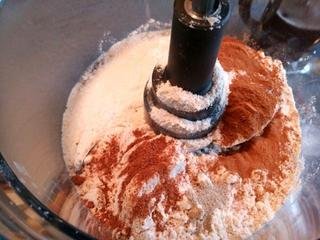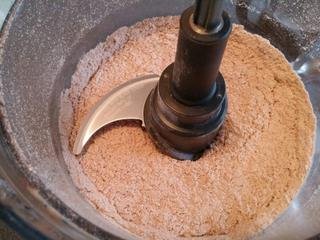 Wet Ingredients:
3 large ripe bananas
2 eggs
1/2 cup of maple syrup
1/3 cup of whole 18% cream (I used water-buffalo milk because I prefer it for my body.)
1/4 tsp of vanilla bean paste
1/3 cup of cannabis pulp
1 tsp hot water mixed well with the baking soda
Directions:
Blend all the wet ingredients together except the cannabis pulp.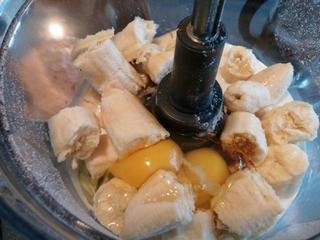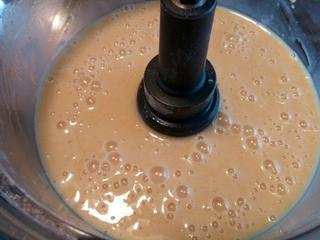 Preheat the oven to 350 degrees F and add the cannabis pulp to the wet mixture.
Below is a photo of what the cannabis pulp looks like when it is frozen. I often freeze it after I strain it from infused oil if I don't want to bake with it straight away. Once it's thawed, add it to the food processor and blend it into the wet mixture really well.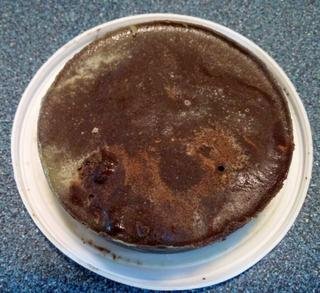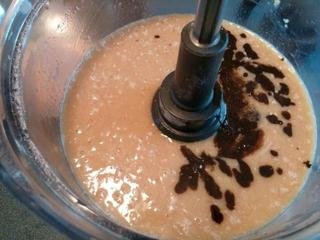 Once the pulp has blended evenly through-out the mixture, the entire mixture will be a much darker colour. This indicates that the cannabis is evenly distributed through-out the entire cake.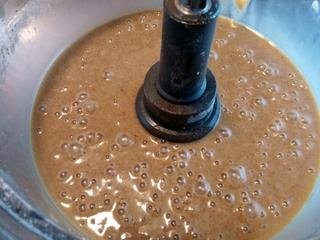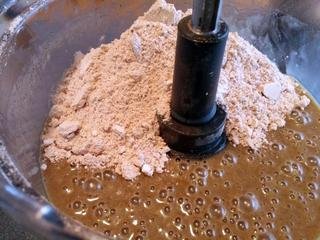 Add the dry ingredients and blend again really well.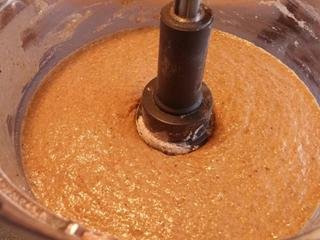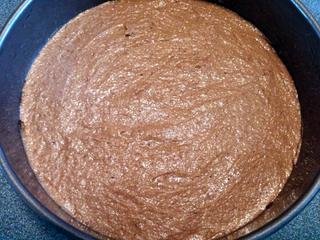 Oil a 10 inch cake pan and bake for 55 minutes at 350 degrees F. Start checking the cake for its level of bake at the 45 minute mark. You want it to be cooked evenly in the centre. This is determined when you can insert a toothpick into the centre of the cake, pull it out and the toothpick comes out cleanly without any batter adhering to it.
After 10 minutes of cooling in the pan, remove the cake and let it cool on a rack while you make the almond-butter cream icing.
Icing Ingredients:
1/2 cup (or 140 grams) of pure creamed coconut
1/2 cup of almond-butter or any nut-butter of your choice
1/3 cup of 18% whole cream or 1/3 of a cup of the milk of your choice
1/3 cup of maple syrup
1/2 tsp of pure vanilla extract 
Directions:
Add all ingredients to the bowl of a food processor and blend until you achieve a smooth and creamy consistency (approximately 1.5 minutes).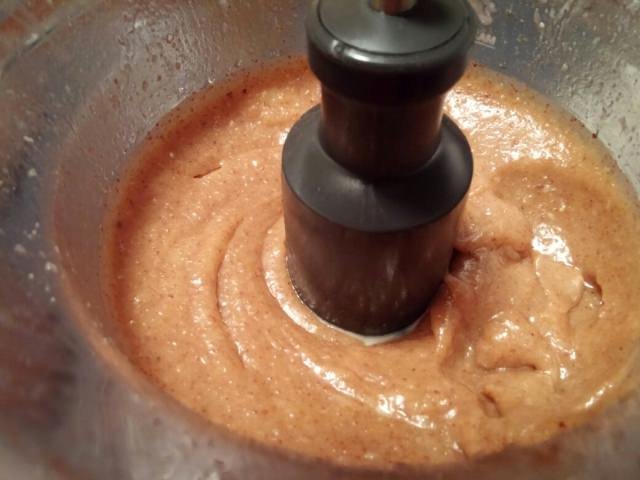 Apply the icing to the cake and refrigerated it for 3 hours before serving to let the icing set and become firm.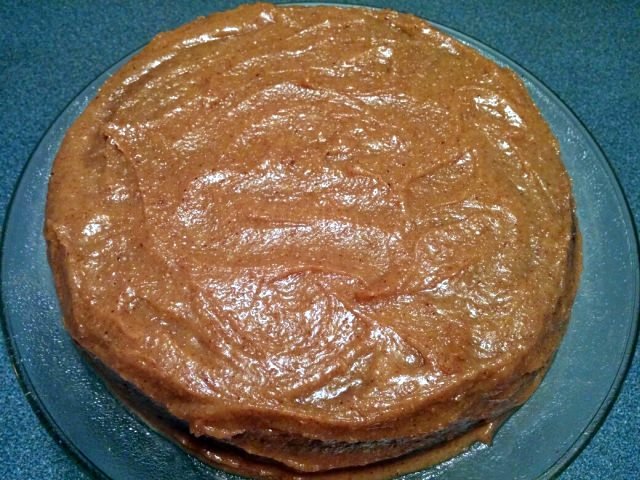 Enjoy a pain-free day!