Bases
I'm all about the base. Making every inch perfect from the bottom to the top.
Directions:
Start with 45 grams of the cannabis strains of your choice.
(I used 8 different cannabis strains to use up some odds and ends that I had kicking around and needed to use up.)
(I decarbed this batch at 245 degrees F for 45 minutes in a pressure cooker.)
Put the cannabis in a Magical Butter Machine and cover with 1 litre of olive oil.
Set the temperature to 130 degrees F for 2 hours.
After 2 hours, open the machine and check to make sure that the buds have remained fully immersed in the olive oil. If you have ground cannabis sticking to the sides of the machine's canister, scrape it back down into the oil and run the mixture for another 2 hours.
When the blend is finished it should look like the photo (below) when you open the canister after 4 hours.
See What I See
Very little cannabis residue is sticking to the sides of the canister. The machine did a great job grinding and stirring the pot for 4 hours. Even the lid and immersion blender is fairly clean.
Strain the mixture through a fine mesh strainer.
Save the left over cannabis pulp. About 1/3 of a cup will remain. This is not completely spent and it can be incorporated into another recipe. It will freeze well so you do not have to use it in a baking recipe immediately if you freeze it.
Using a funnel, pour the finished mixture back into an amber glass bottle for long term storage.
Store infused olive oil in a refrigerator.
I welcome your comments and I invite you to follow me on my journey…we will be infusing a variety of bases.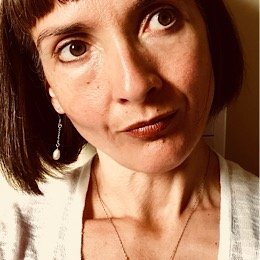 ~ Rebecca