A ragout is the culinary term that describes a decidedly French-style version of a slowly cooked stew.
It can be made with meat or fish…or, it can be made completely Vegan with vegetables alone.
It is usually a thicker sauce which makes it quite hearty and able to stand on its own as a dish, rather than needing the support of pasta to hold it up.
Ingredients
454 grams (1 pound) of cooked ground water buffalo, beef or pork. (Obviously omit this ingredient to make a Vegan version.)
227 grams (1/2 pound) of sautéed mushrooms
2 small yellow onions sautéed
1 litre (16 ounces) of tomato sauce (this one has 1 cup of black olives in it but any tomato sauce will work)
2 medium size carrots (diced in rounds)
1 medium size cauliflower
2 tbsp of decarbed, ground cannabis
1 tsp of minced garlic
1 tsp basil
1 tsp fresh oregano (dried is fine too)
Directions:
If you are using cooked meat, add it to a very large, deep frying pan and set the flame to a low simmer.
Think big. I use a massive wok for this job. This recipe requires a pan or cooking vessel large enough to hold all the ingredients and still be able to accommodate stirring as the vegetables continue to cook.
Add the sautéed onions and mushrooms and stir to combine with the meat.
Chop the oregano and add it.
Grind the decarbed cannabis.
Add the cannabis and basil.
Add the cauliflower and stir well to combine all the ingredients.
Continue to simmer the ragout on a low simmer for an hour to ensure that all the vegetables have a chance to fully cook and all the flavours have a chance to meld.
Lets have a closer look:
bon appetit!
I welcome your comments and I invite you to follow me on my journey… occasionally it will be quite saucy. 😉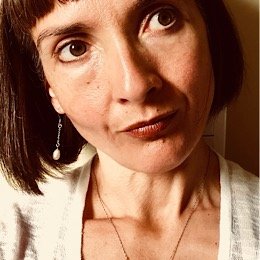 ~ Rebecca