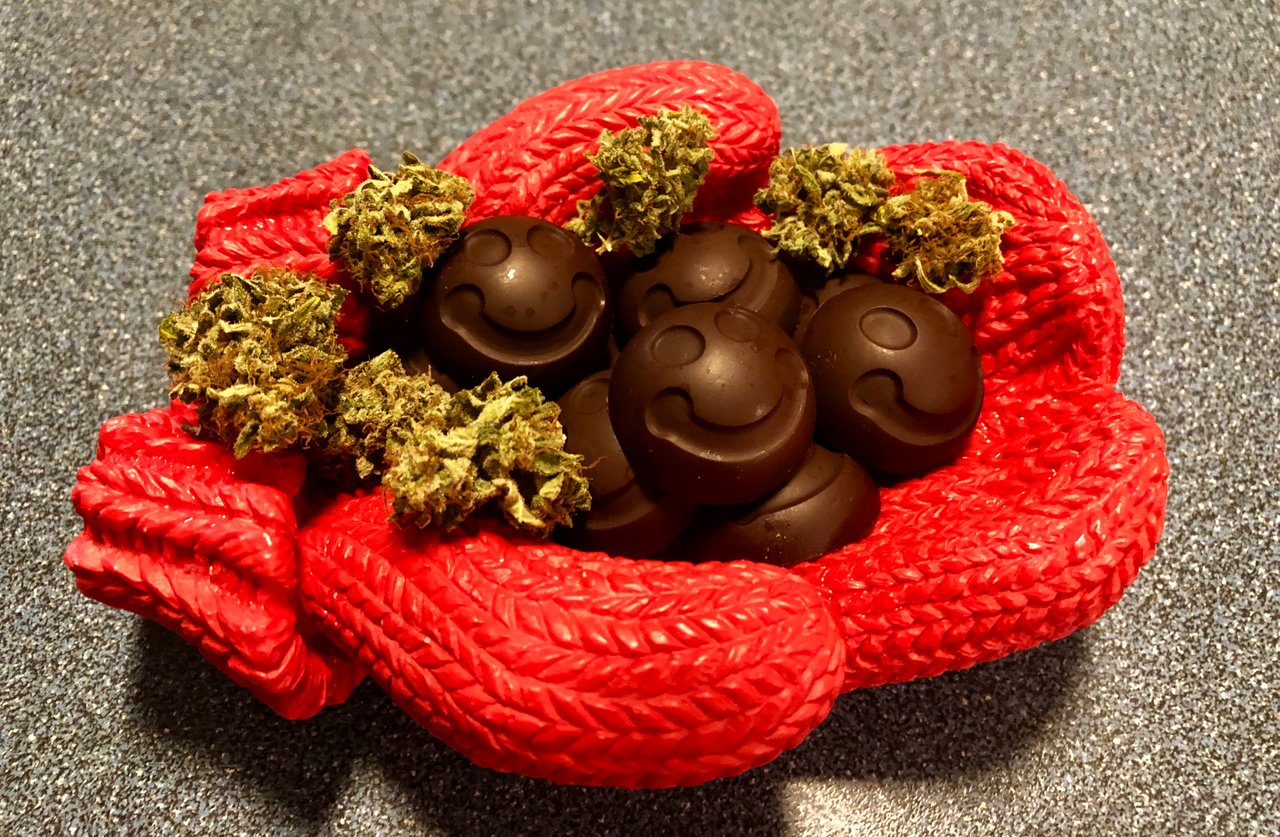 There's nothing better than a mitt-ful of cannabis infused dark chocolate.
First, you'll need to make cannabis infused butter or ghee.
After that, if you can boil water and stir like you mean it, you've got this easy to execute recipe.
Here's the directions from a previous post on the infusion part:
https://steemit.com/cannabis/@rebeccaryan/how-to-make-cannabis-infused-butter-aka-canna-budder
Ingredients:
1 cup of dark chocolate wafers (I used 72%.)
3 tbsp of infused cannabis butter
1 tsp vanilla extract
Spend the money and use the real stuff. You skimp on ingredients (at this point) and you're dead to me.
I'm not joking. There's a few things in life that shouldn't be fake and vanilla extract is one of those things.- Rebecca Ryan
1 tsp of ground cinnamon
1/2 tsp of ground ginger
1/4 tsp of ground nutmeg
1/4 tsp of ground cardamom
36 dried cranberries
Directions: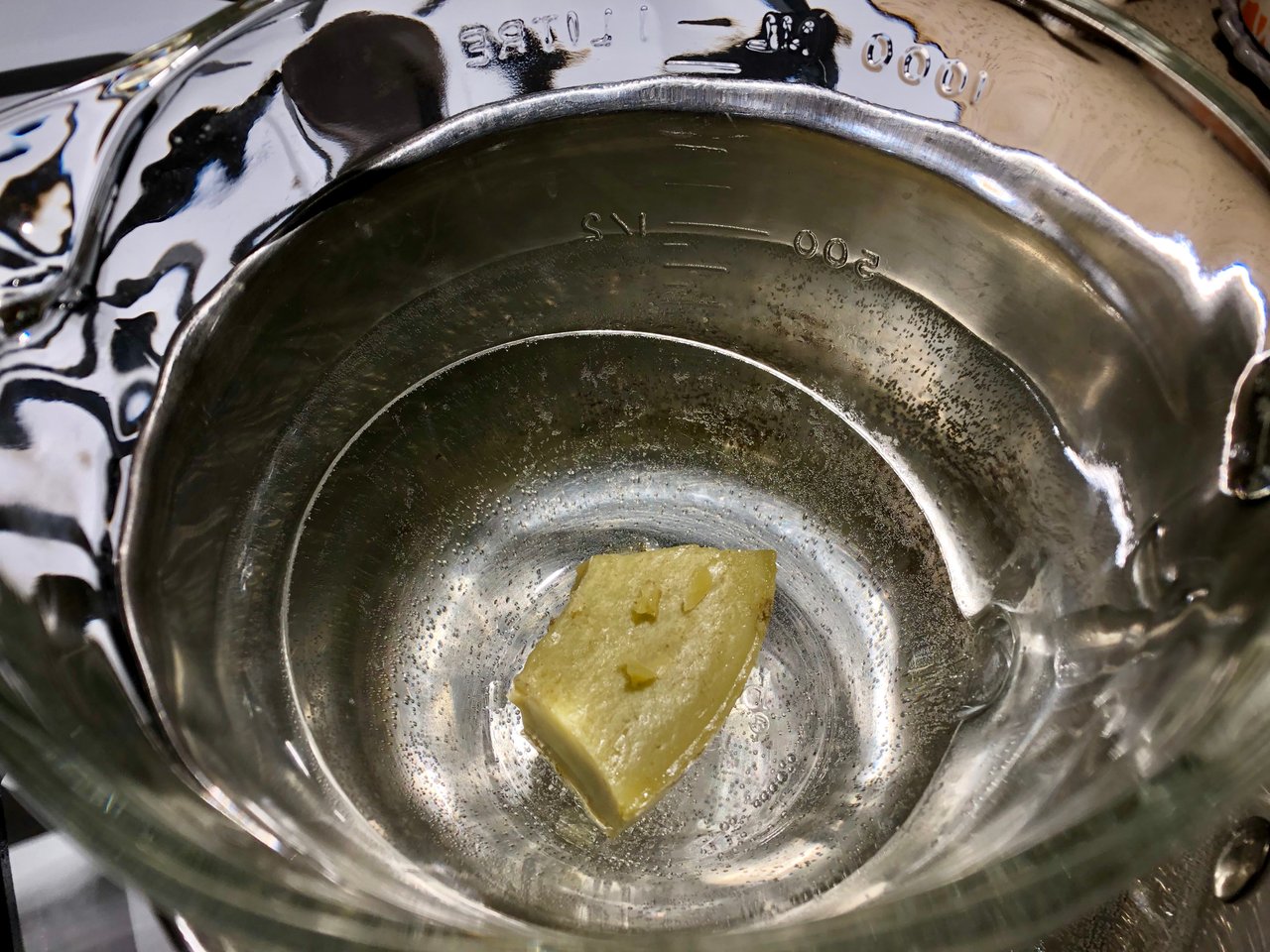 Bring the water to a gentle boil in a double boiler or bain-marie. Shut the flame off and melt the butter, making sure not to burn or scorch it.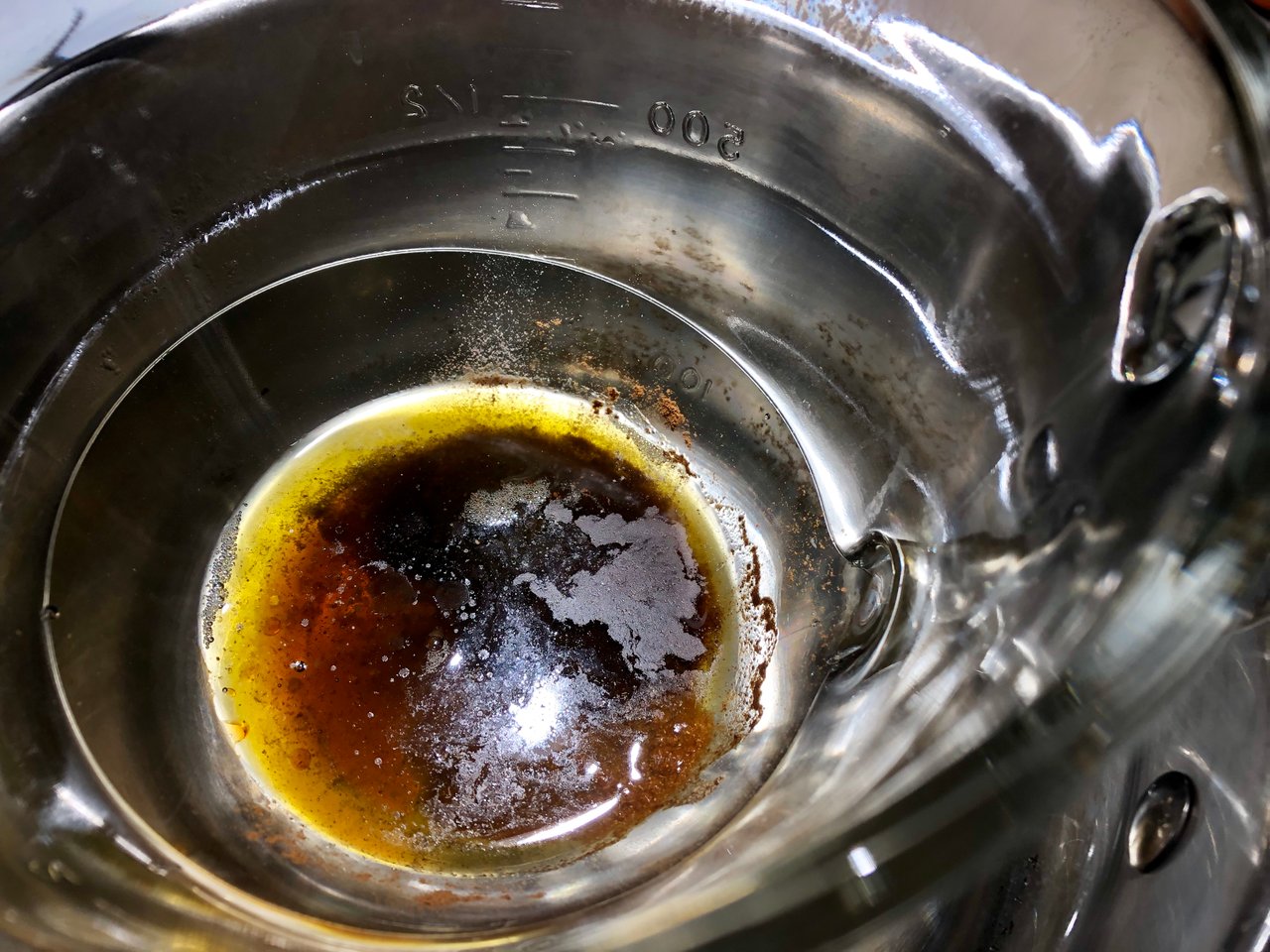 Add the vanilla, cinnamon, ginger, nutmeg and cardamom.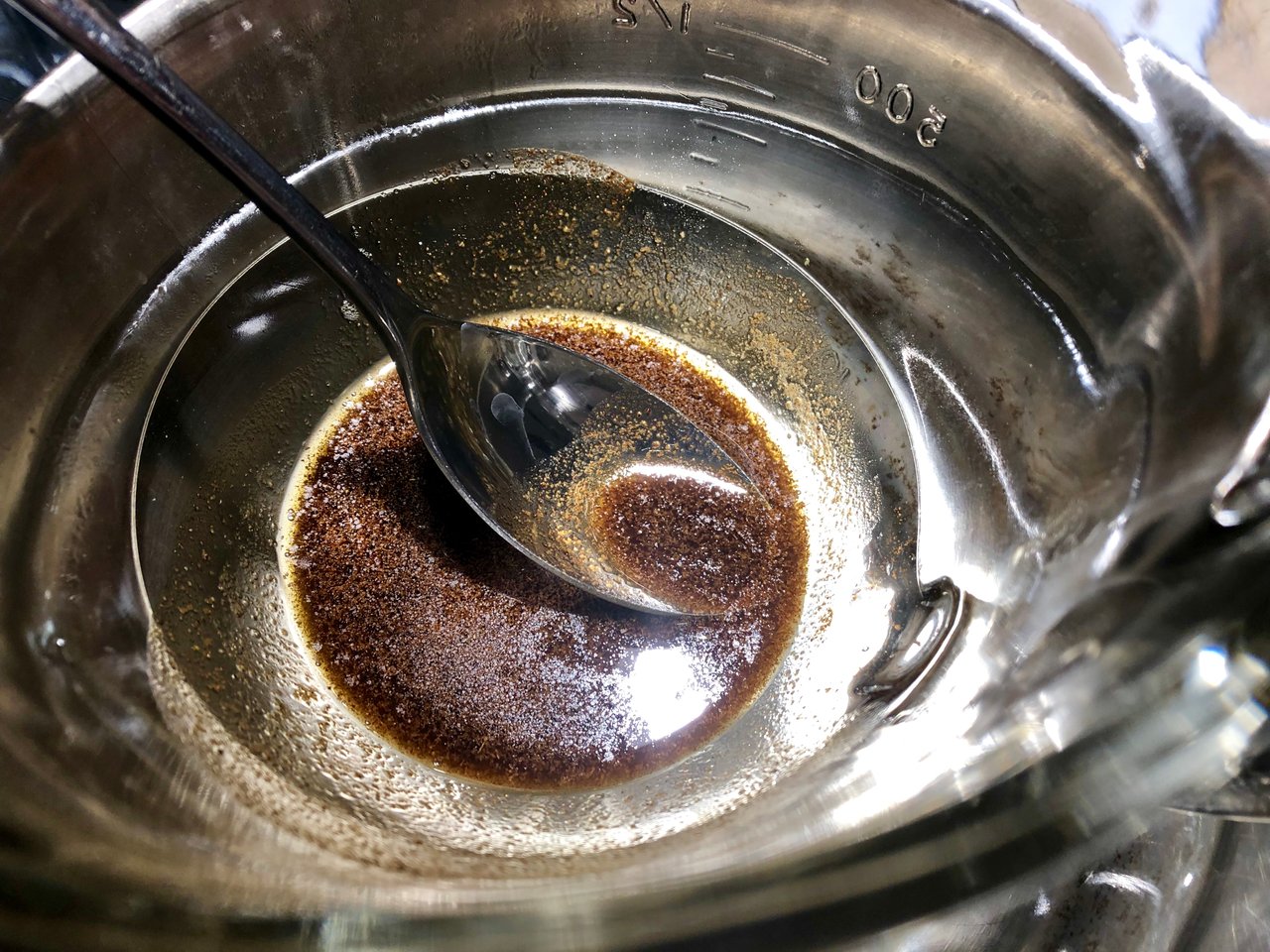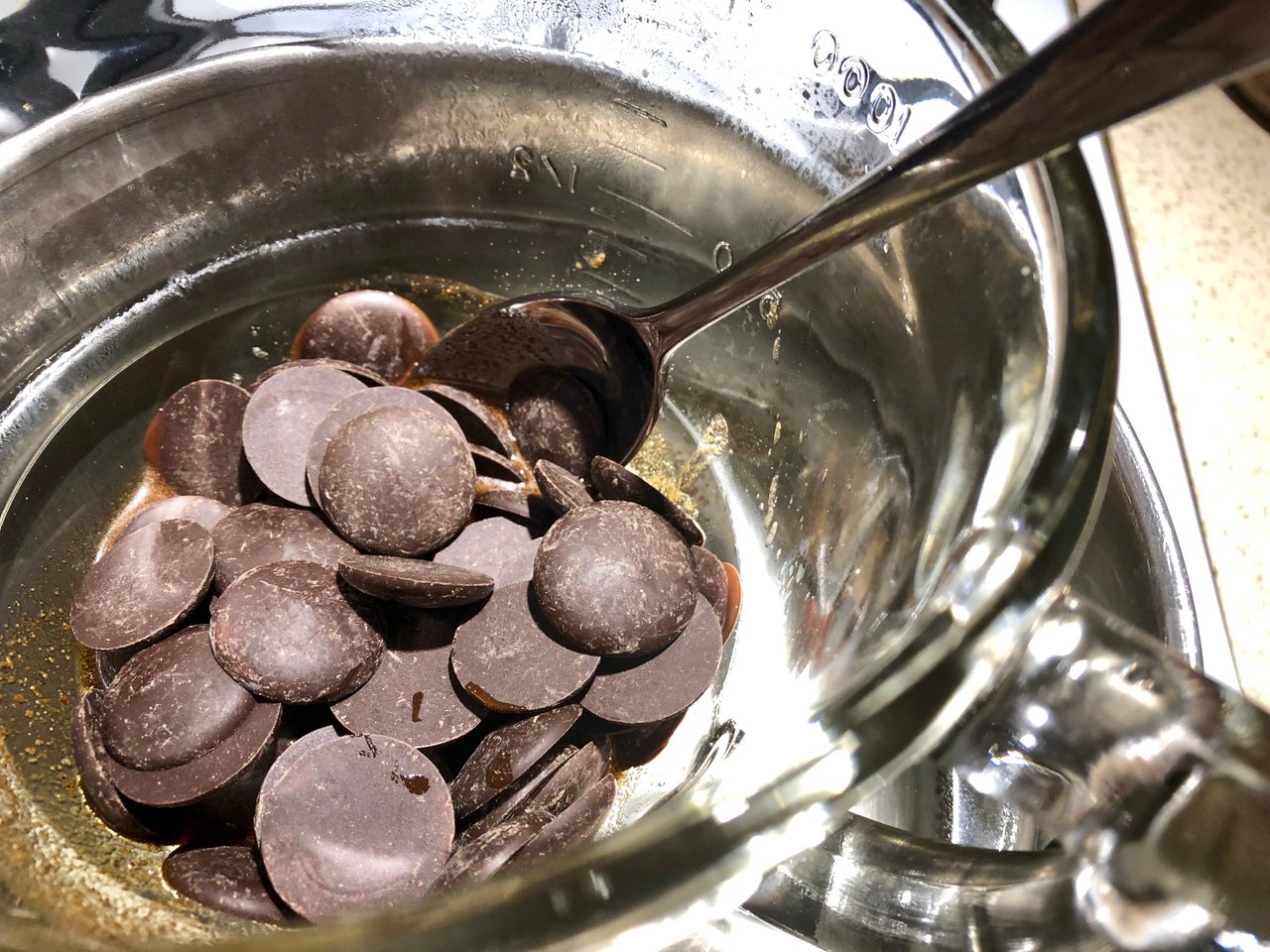 Add the chocolate and continue to stir as it melts.
Keep stirring. Just when you think you've got everything evenly folded in, stir it for another minute longer. The butter and spices need to be evenly distributed throughout the mixture.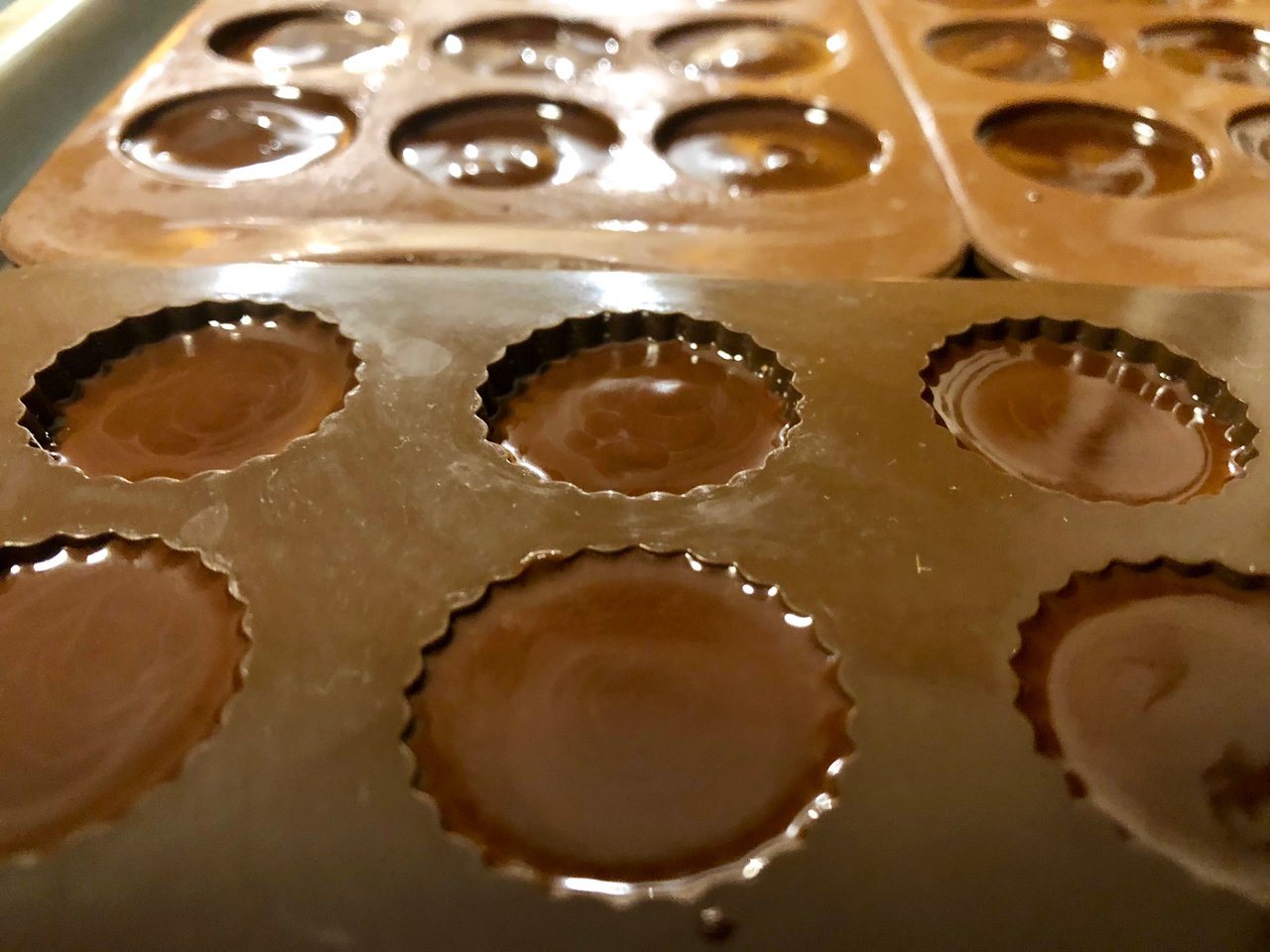 Pour the infused chocolate mixture into moulds and fill each, halfway full.
Insert one dried cranberry in the middle and fill to the top of the mould with chocolate. The cranberry will be completely covered by the chocolate.
This recipe yields 36 small pieces.
Refrigerate for 8 hours to let the chocolate harden.

Small buds and trim work well for infusing butter and you want to aim for a finished piece that's just a little bigger than a quarter.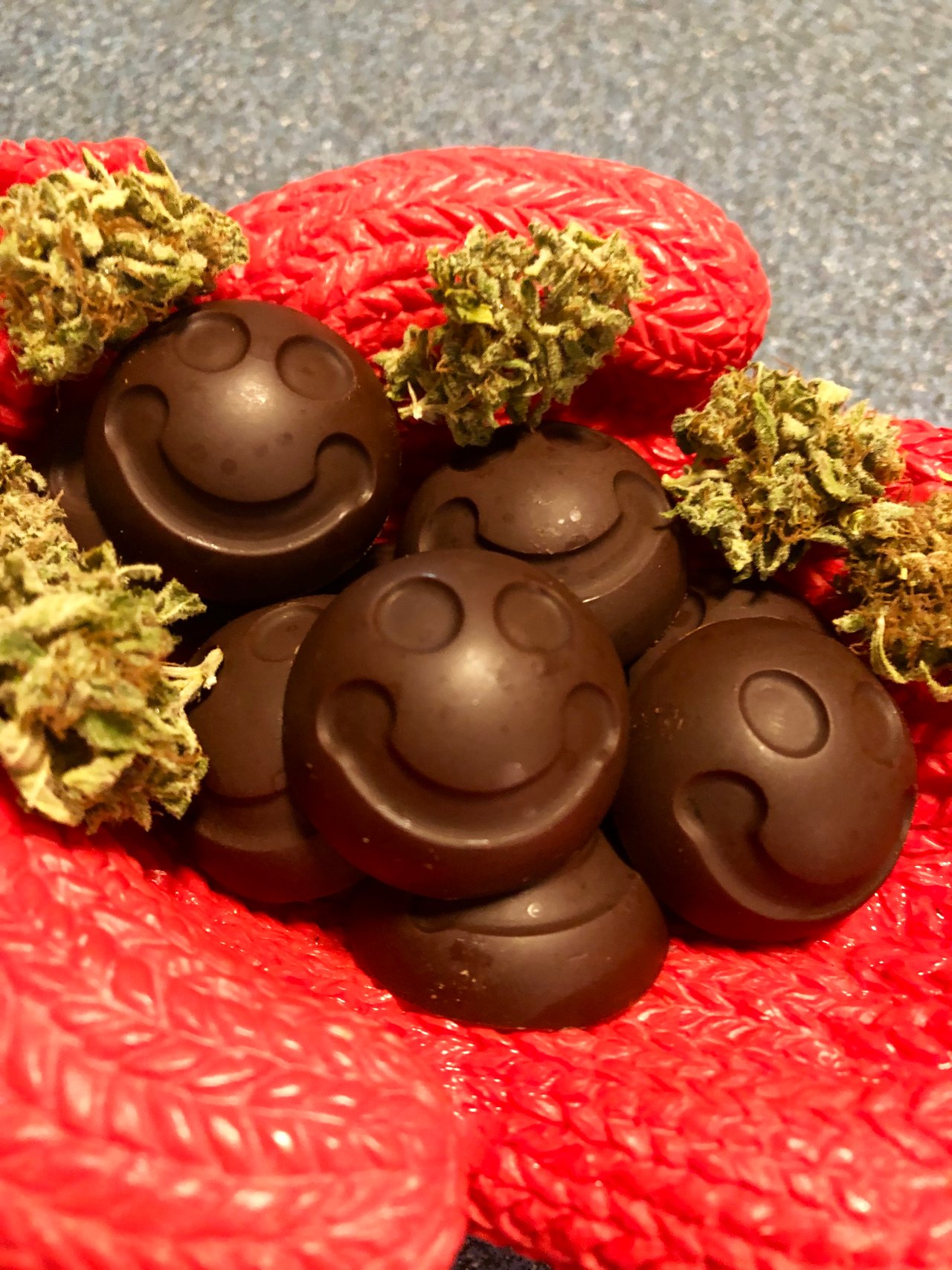 Enjoy!
~ Rebecca