How exactly?… Did you think Santa and his reindeer take flight?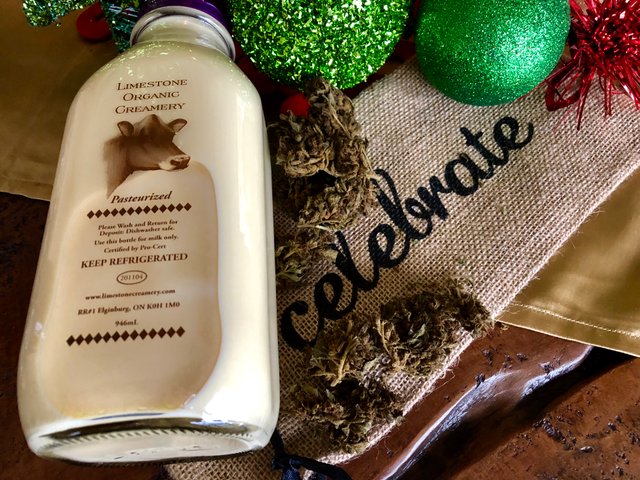 Special cookies and milk.
That's how.
Made with an energizing sativa…
We'll call it Santa's Little Helper. (Wink, wink.)
Uploaded to my Stir the Pot Cooking Supplies YouTube channel on December 24th, 2018.
Ingredients:
10 grams of cannabis (the strain of your choice decarbed.)
I litre of eggnog (the highest fat content that you can source or make.)
Directions:
Watch the video or read step by step.
Decarb the cannabis.
Add to the canister of a Magical Butter Machine.
Pour eggnog overtop of the plant material.
Run the machine for an hour at 130 degrees F.
Strain twice.
Chill in the refrigerator until cold.
Pour a 1/3 of a cup of infused eggnog in a fancy glass.
Top with heavy whipping cream.
Sprinkle with freshly grated nutmeg.
Garnish with 2 cinnamon sticks.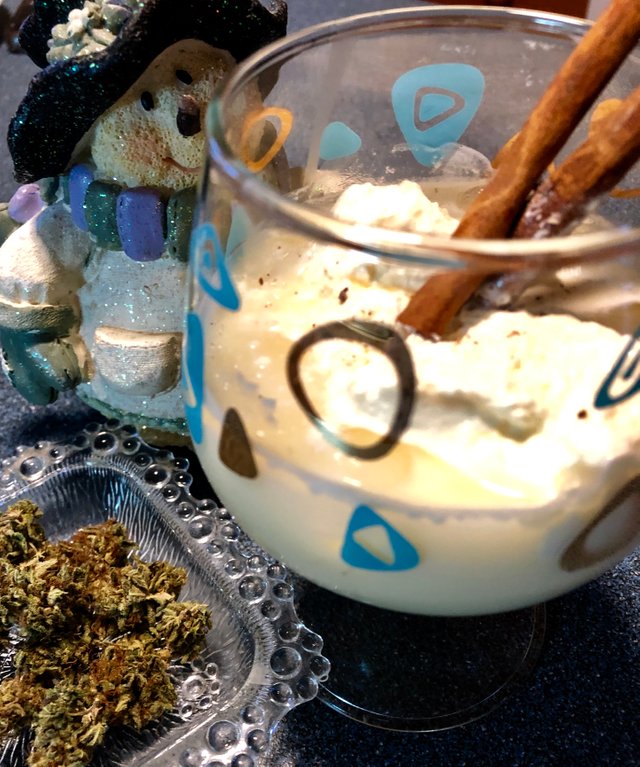 Bottoms up and Merry Christmas to you and yours!