This soup was a long time in the making because I grew the asparagus, Purple Bubba and the chives, myself.
Once planted, asparagus takes 3 years before it's mature enough to harvest.
I just took my first harvest from 20 roots that I planted in the early Spring of 2015.
It was worth the wait.
I cut the asparagus stalks and as you can see, my young plants produced tall and thin stalks. As these plants continue to age, I am expecting them to get a little wider in girth.
For this soup, you'll need the following ingredients:
1.5 lbs of asparagus (cut into small pieces).
8 cloves of garlic (cut into small pieces).
3 + 2 tbsp of chives (cut into small pieces).
4 small yellow onions (cut into small pieces).
1/4 cup of coconut oil
1 lemon (juiced, about 4 tbsp).
1 cup of smoked Waterbuffalo Gouda (shredded) or the Gouda of your choice.
1/2 cup of Waterbuffalo bacon (cooked and then cut into small pieces).
Pork bacon or small pieces of smoked ham would work equally as well.
6 grams of Purple Bubba (She's a very pretty plant.)
Or, the strain of your choice, decarbed.
To decarb the cannabis, bake in a covered casserole dish at 240 degrees F for 45 minutes.
Leave the casserole dish coveved until the dish is cool enough to handle before uncovering. The cannabis should look golden brown in colour.
The bowl on top (in the photo above) shows Purple Bubba that's been decarbed and ground.
The bowl on the bottom shows Purple Bubba that's only been ground. You can see the colour difference.
When you decarb cannabis you are changing it (molecularly) into an activated form. This is a necessary task prior to infusing food if you want to achieve a potent outcome.
2 litres of water
1.5 litres of chicken or vegetable stock
2 (400 ml) cans of high fat coconut milk
1 tsp ground black pepper
1 tsp toasted garlic powder, rosemary and sea salt seasoning
Directions:
In a large stock pot, sauté the onions, garlic cloves and 3 tbsp of chives in coconut oil until they become translucent and start to brown.
Add the chicken stock and water to the onions, garlic and chives.
Add the asparagus. Bring to a slow boil and cook for 45 minutes. Stir every 10 minutes.
Using an immersion hand blender, purée the mixture right in the stock pot. Alternatively transfer the contents of the pot to a blender or food processor and blend until the mixture is smooth.
If you use an immersion hand blender, you will need to strain the mixture to remove the asparagus pulp because it is quite fibrous.
Transfer the strained soup back to the stock pot and add the lemon juice. Then add the coconut milk. Blend well, while you continue to simmer the mixture.
Add the pepper and the garlic, rosemary seasoning. Blending well.
Add 3 tbsp of ground cannabis and blend again.
Add the cheese and bacon. Continue to simmer on a low flame for another hour. Stirring every 10 minutes to ensure that the cheese blends in.
Garnish with a sprinkling of fresh chives.
Enjoy!
I welcome your comments and I invite you to follow me on my journey…cream of asparagus soup, so worth the wait.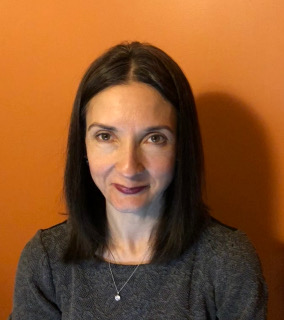 ~ Rebecca